We are launching our brand new MoeGo Calendar view. Designed with your most requested features in mind, this upgraded interface streamlines appointment creation, lifecycle tracking, and much more. Here's a quick guide to get you started:
1. Creating Appointments
To easily create appointments, follow these steps:
Refer to the calendar view.
Hover over the time slot where you want to add a new appointment.
Click on < Add >.
During the booking process, you can adjust the time by choosing a new time slot on the calendar.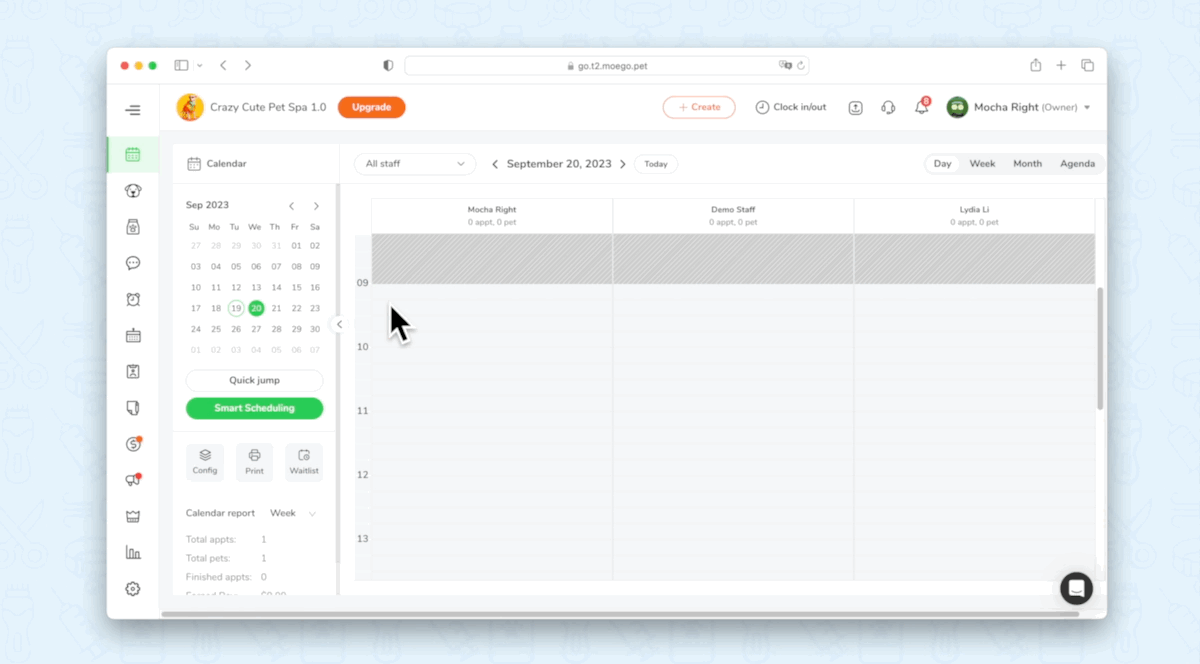 When booking for an existing client, you can directly choose from the existing client list and use the last appointment details by clicking on < Auto fill >, or click on < Start new > to begin a new appointment.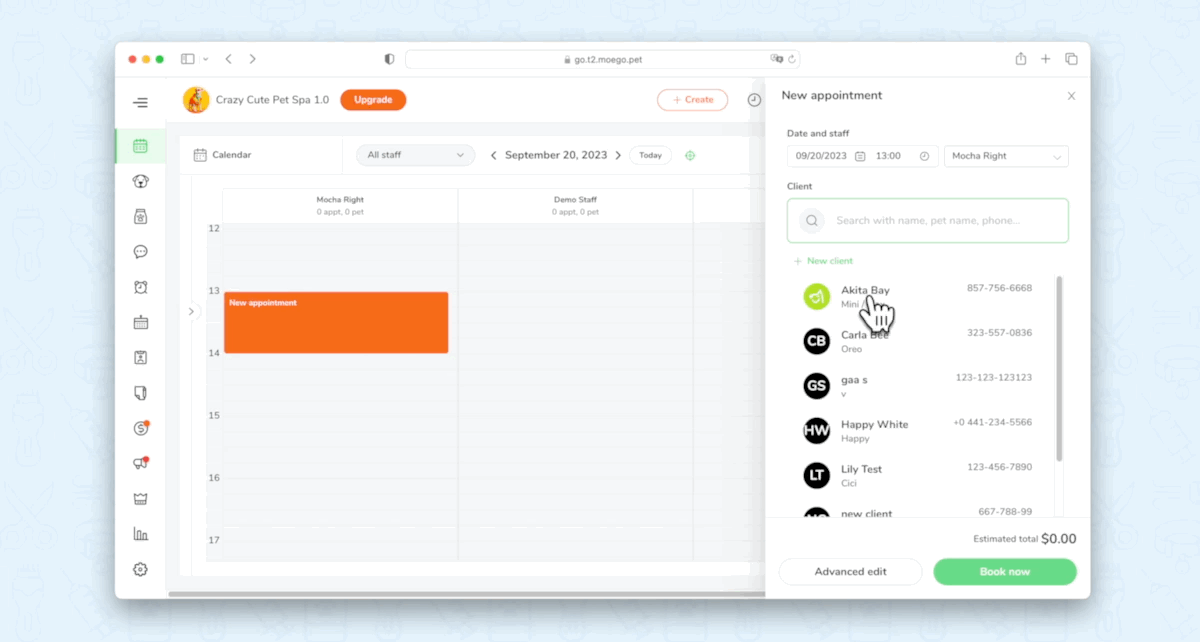 When booking for a new customer, click on < New client > to create a new client profile.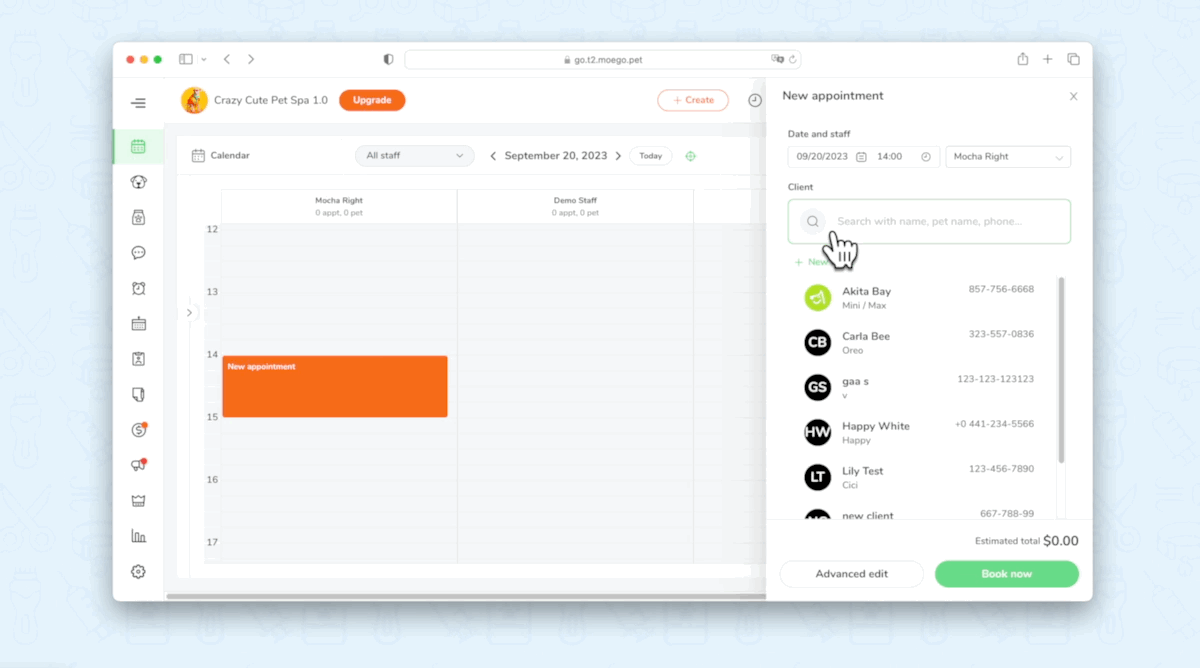 For more detailed settings, such as multi-staff or multi-pets, click on < Advanced edit >.
Click <Book now> to secure the booking.
2. Viewing the Appointment Lifecycle
You can have complete transparency into the changing ticket status and track your appointments from booking to service completion.
To view the appointment details, click on the appointment in your calendar.
Then, click on < Update history>  to see the complete status update and change history of the appointment.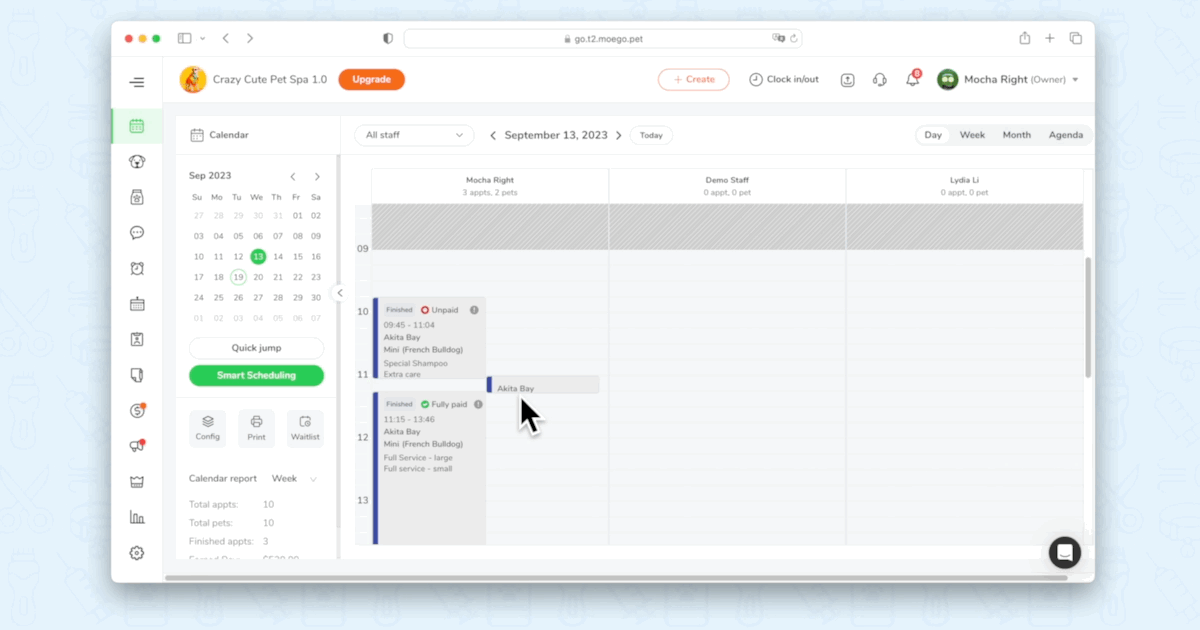 3. Viewing the Ticket Comments History
To view the comment history for a particular customer's appointment details, click on the appointment in your calendar.
Then, click on < Ticket History > to see all the history comments of the client.