MoeGo Intake Form is a tool for you to gather information from potential new clients. Share your intake form link with your clients simply with just one click!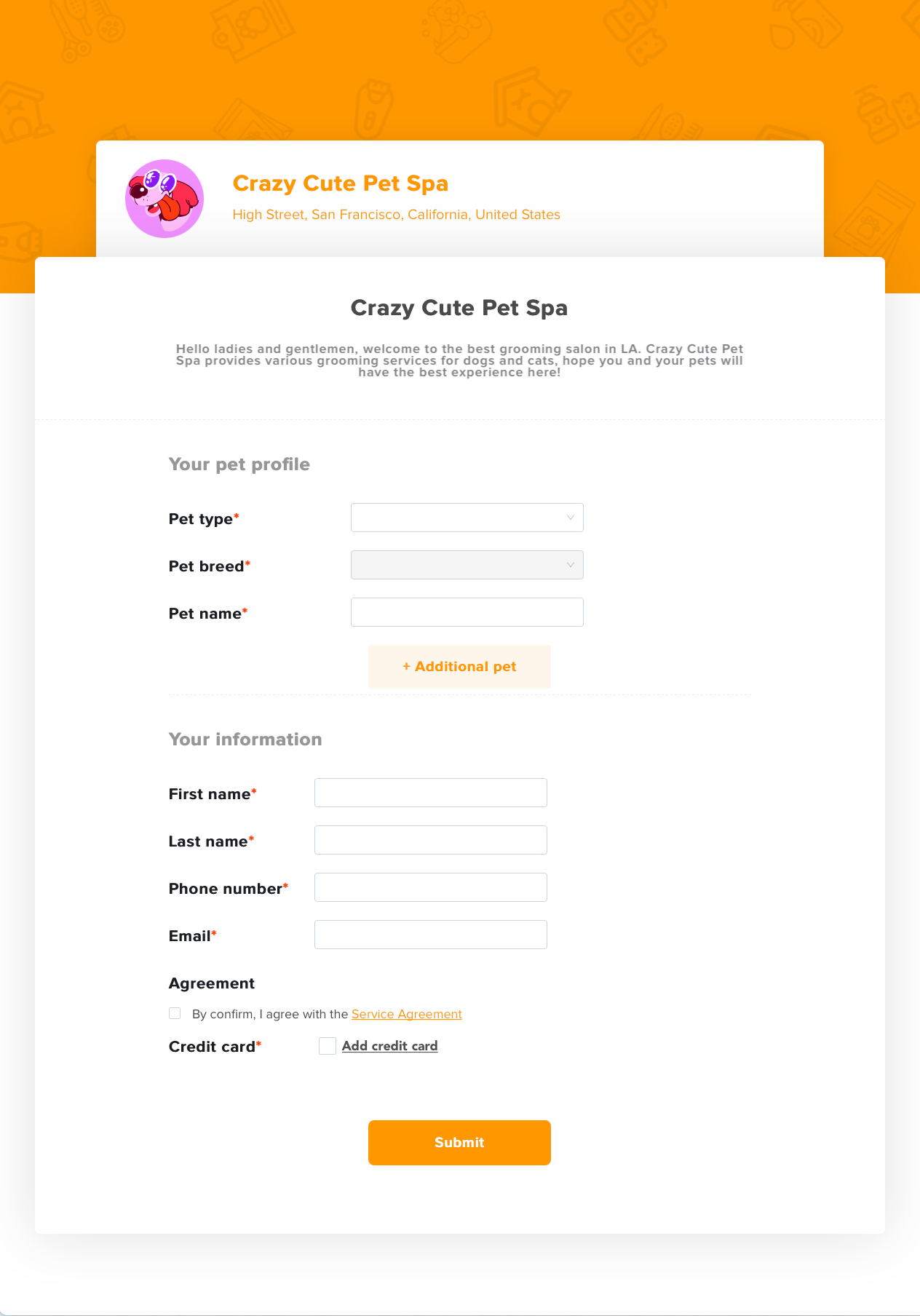 What are the best use cases of MoeGo Intake Form?
Allow new clients to only submit information or application without requesting an appointment. (Intake Form only allows clients to fill the form, while online booking allows clients to request appointments with time spots selected.)
Just get started with MoeGo! Transferring from either a paper-based schedule or moving from another software. You may want to build clients' profiles in MoeGo.
Simply share your Intake Form link, so your clients can fill it and you can save the new profile (including clients and pets details) with just one click!
How to access?
Go to <Intake form> on the side-menu
Click on <Setting> tab on the top-left corner
Click on <+Create new>  on the top-right corner
Once the form name is added, click on <Add>, the detail setting for "pet owner" and "pet" will be shown.
Customize the intake form that suits your business!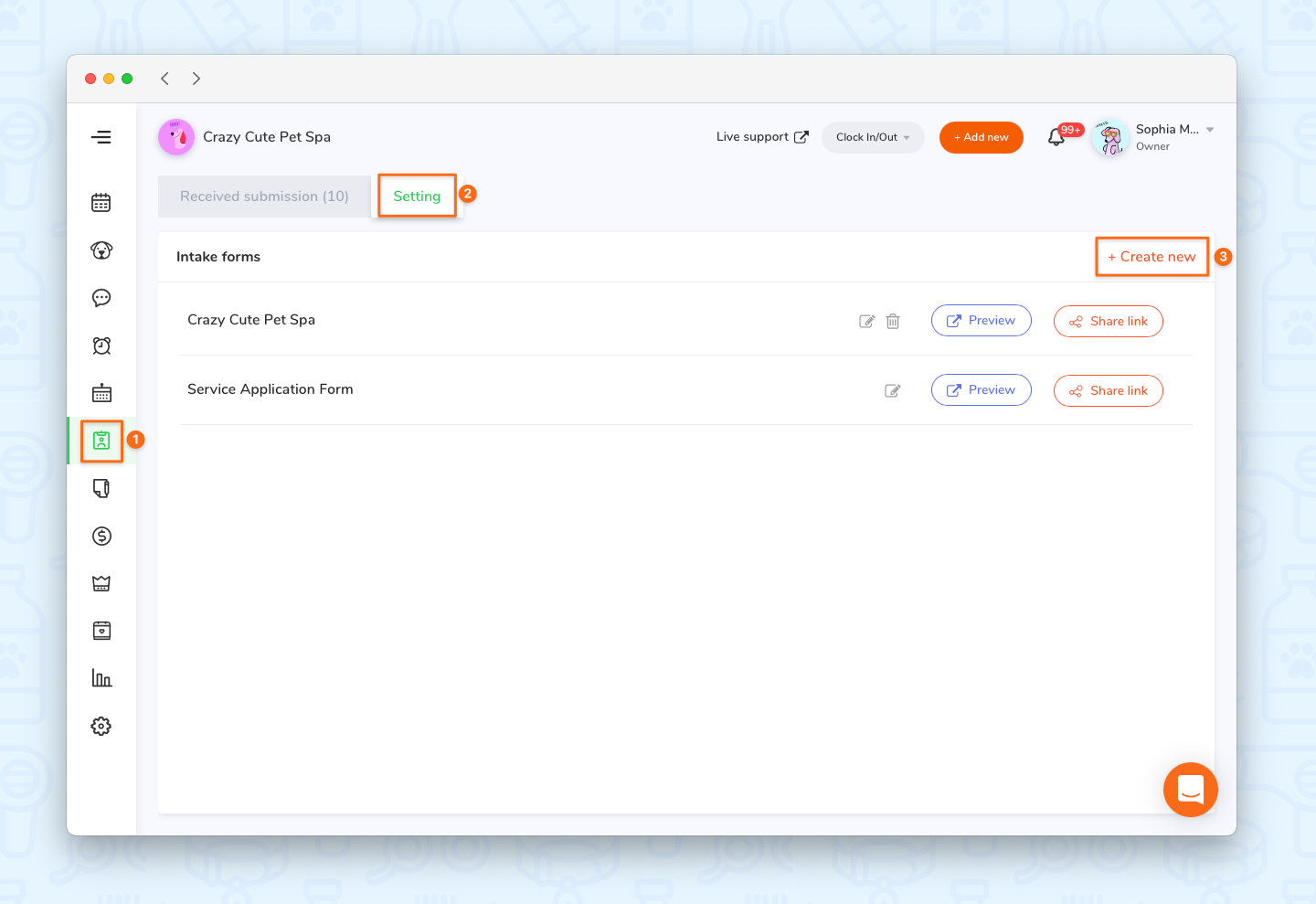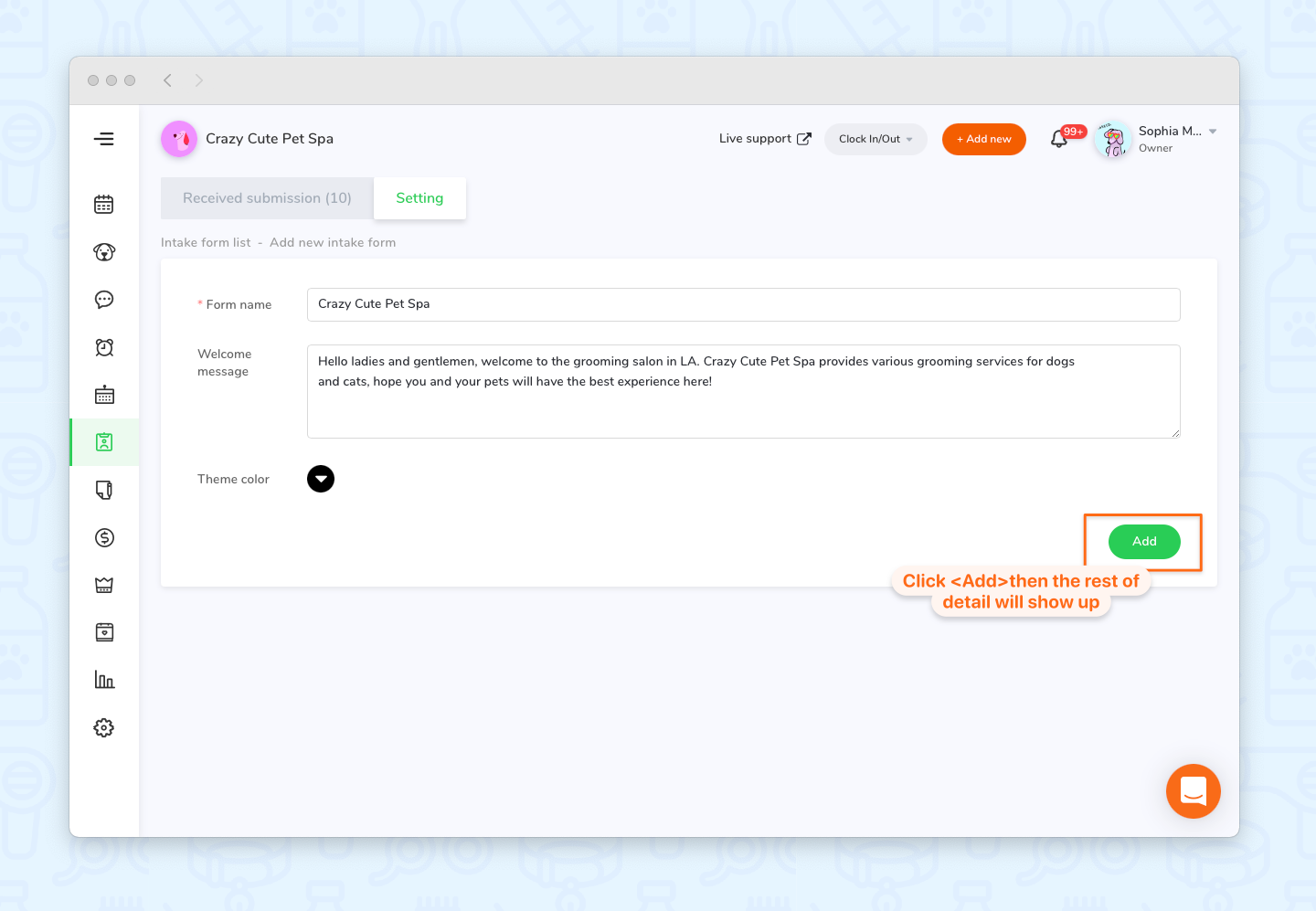 Intake form overview
Intake Form template. Feel free to click into and customize with your own questions.
Preview: Preview the form before sending it to your clients
Share link: Copy the form link, it is a generic link, you can share with any potential clients, you can put it on your website, or post it onto your social media, or email/text to potential clients.
Received submission: All the client submissions will appear here.
Create new: Create your own intake form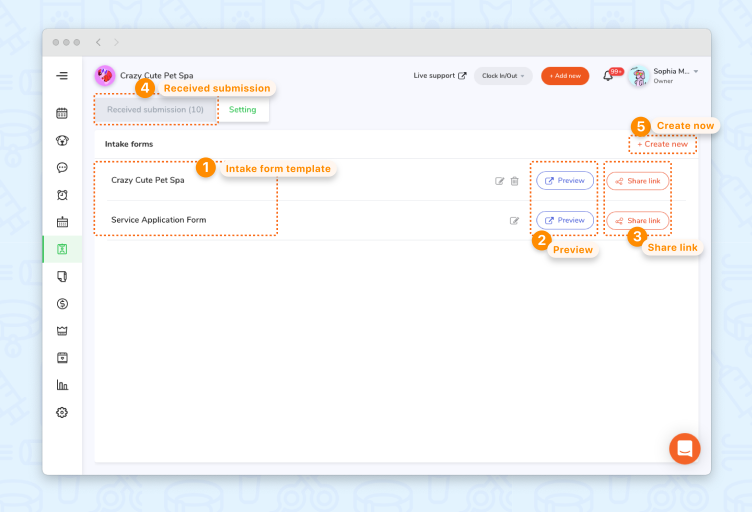 What questions you can set up?
You can choose to Show the question or not;
You can choose Required to answer or not.
You can also sort the order of the questions.
The answers to these questions will be saved to the pet profile once accepted.
1. Questions for the pet owner
All the basic information
Service Agreement (signature included, the no-show scenario can be included)
Card payment submission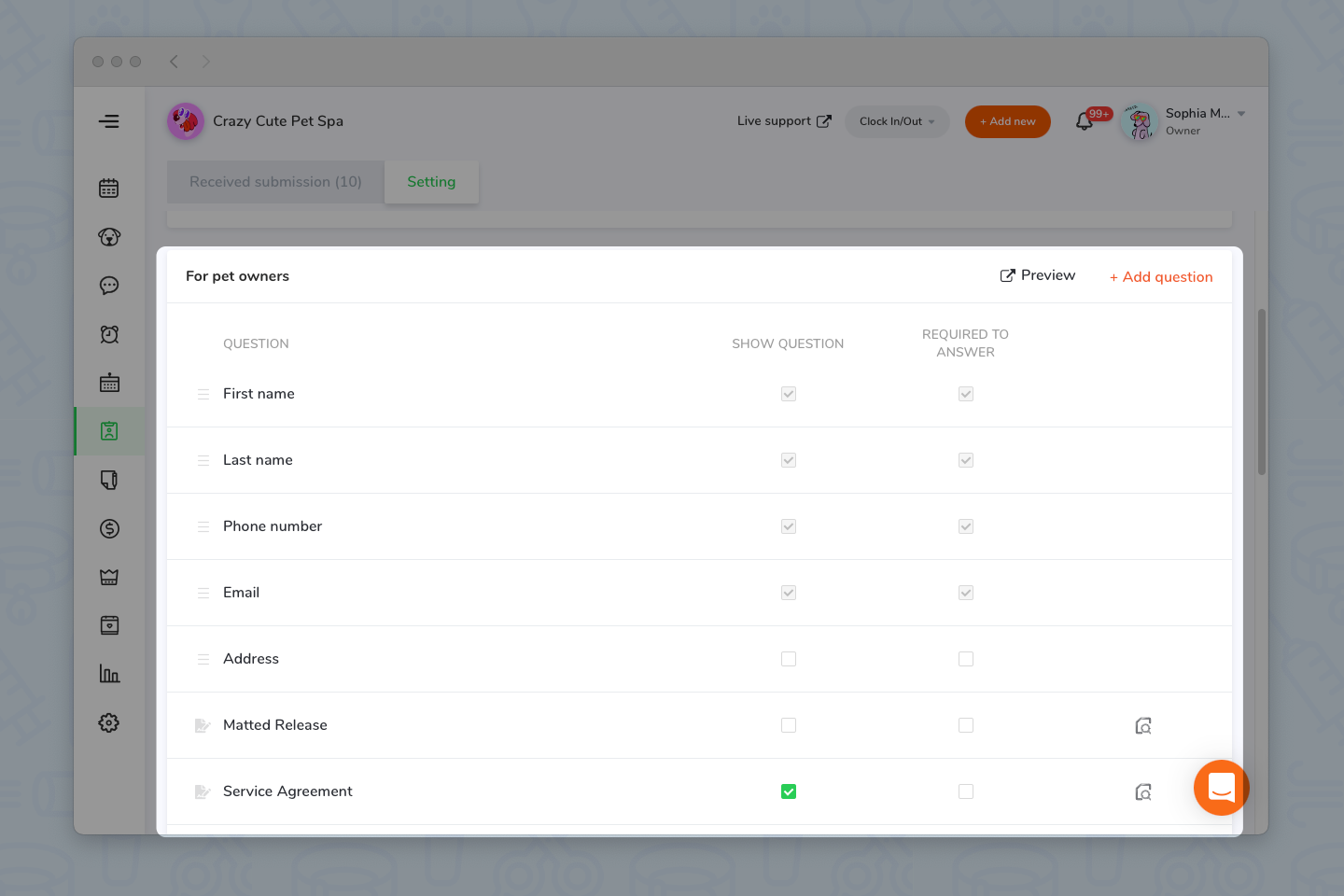 2. Questions for pet
All the basic information
Image of the pet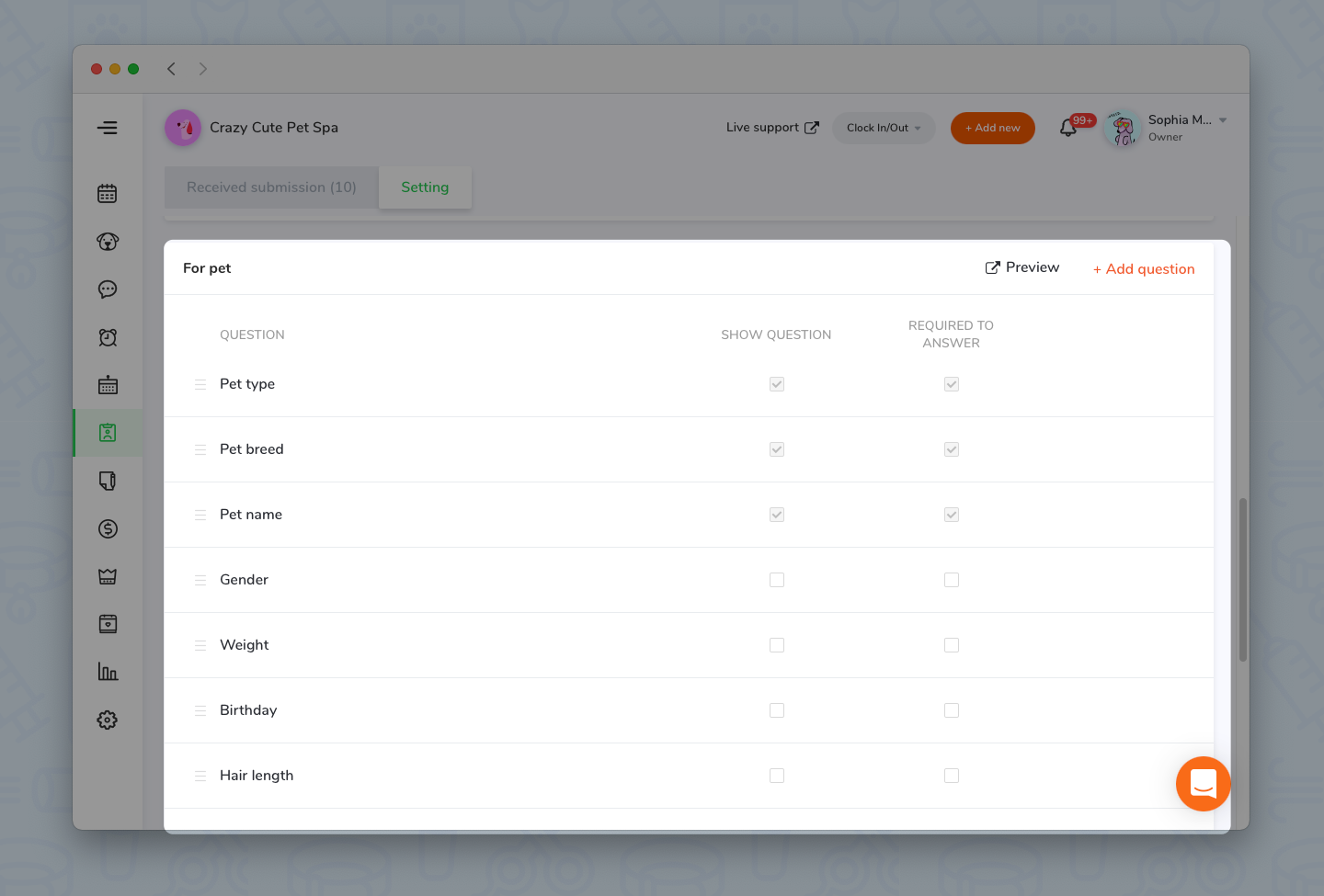 3. Customized question for both pet and its owner
Short text answer
Long text answer
Dropdown
Radio buttons
Checkboxes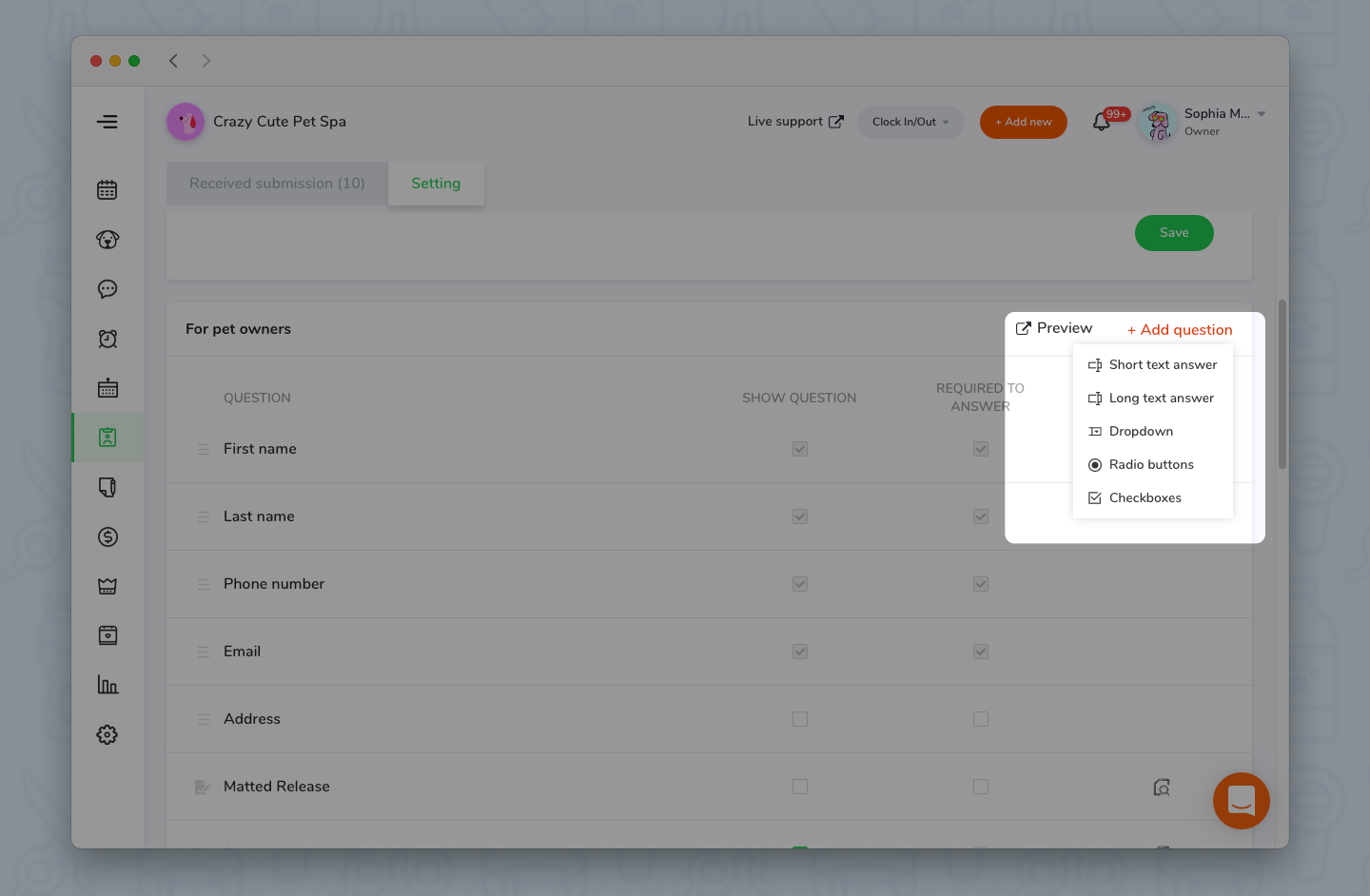 Once set up, preview and share your link!
Here is our demo form so you can get a feeling for it!
---
Relative Articles: