Set up notifications so you or your staff will always receive reminders whenever there is an update.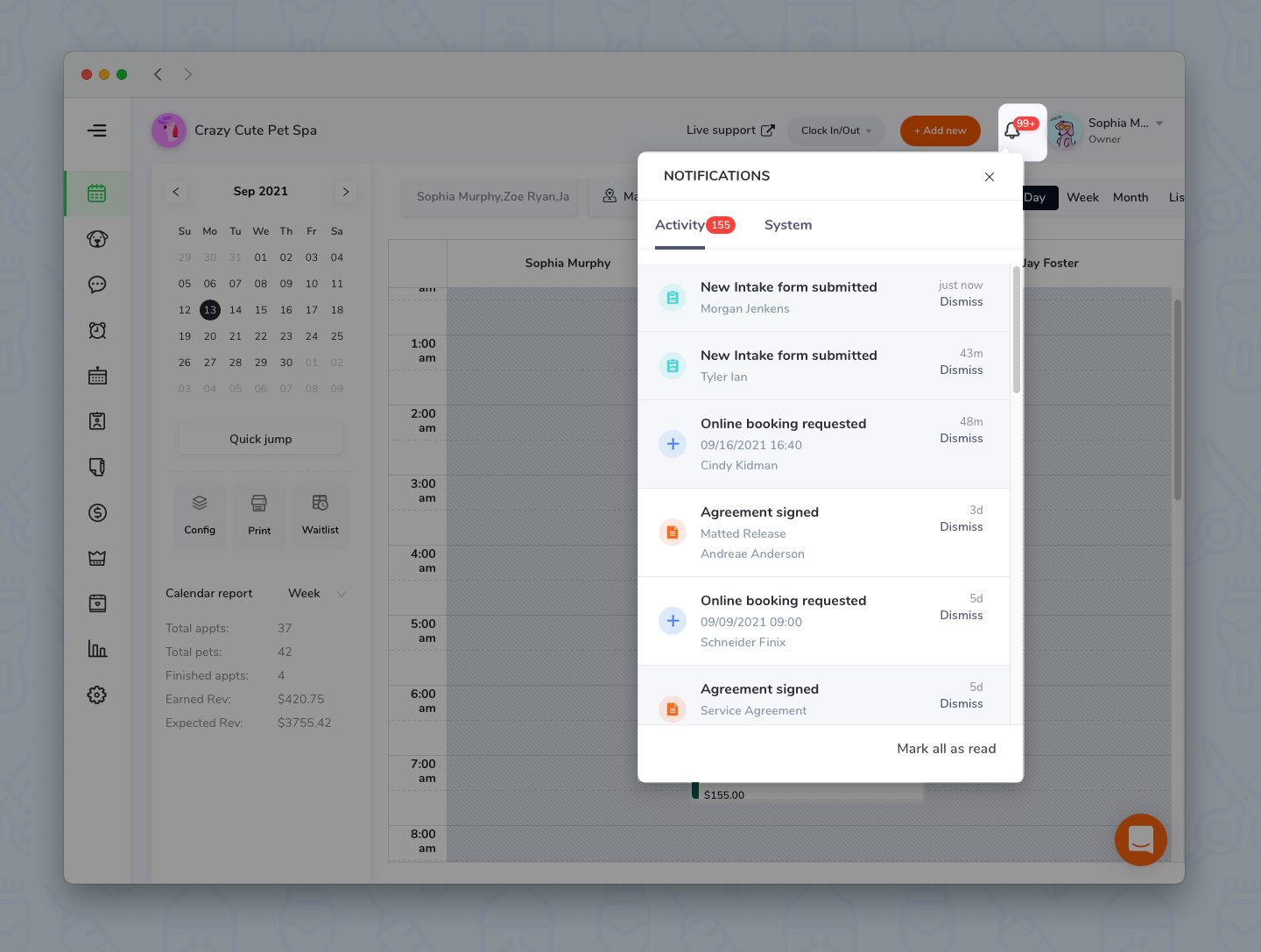 ---
Set up in-App system notifications
Go to <Setting> on the side-menu
Click on <Staff> tab on the secondary side-menu
Pick one of the staff you want to set
Roll down to the <Receive notification> part
Customize the setting of the notification that suits your business!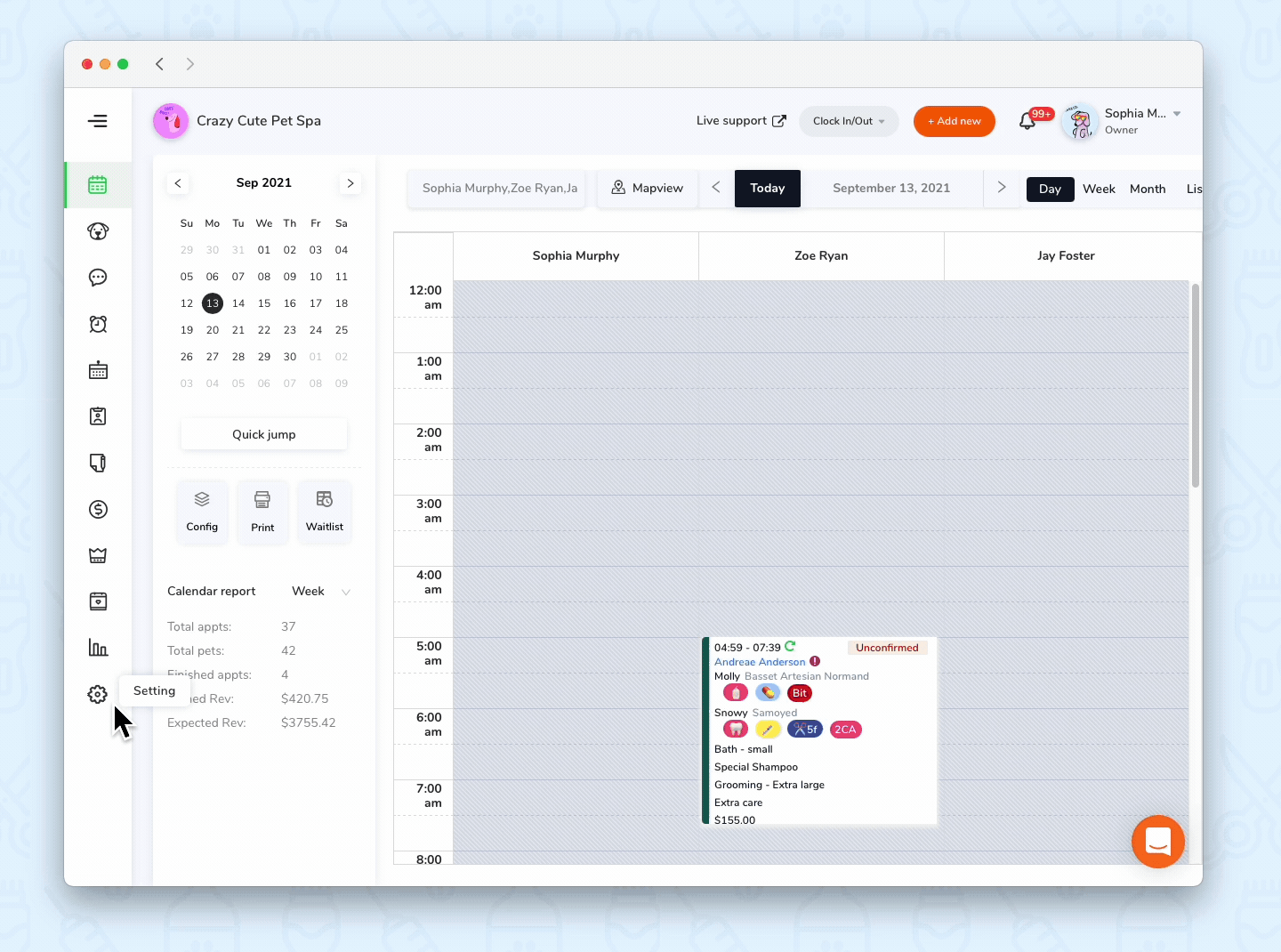 Notification included:
Booking created for this staff
Booking canceled for this staff
Booking updated for this staff
New booking requested
New intake form submitted
Agreement signed
Invoice paid
Review submitted
Set up email notification recipients
Go to Settings> Business > Default Settings>Notification email recipient. Click on the Edit icon and add the email notification recipients.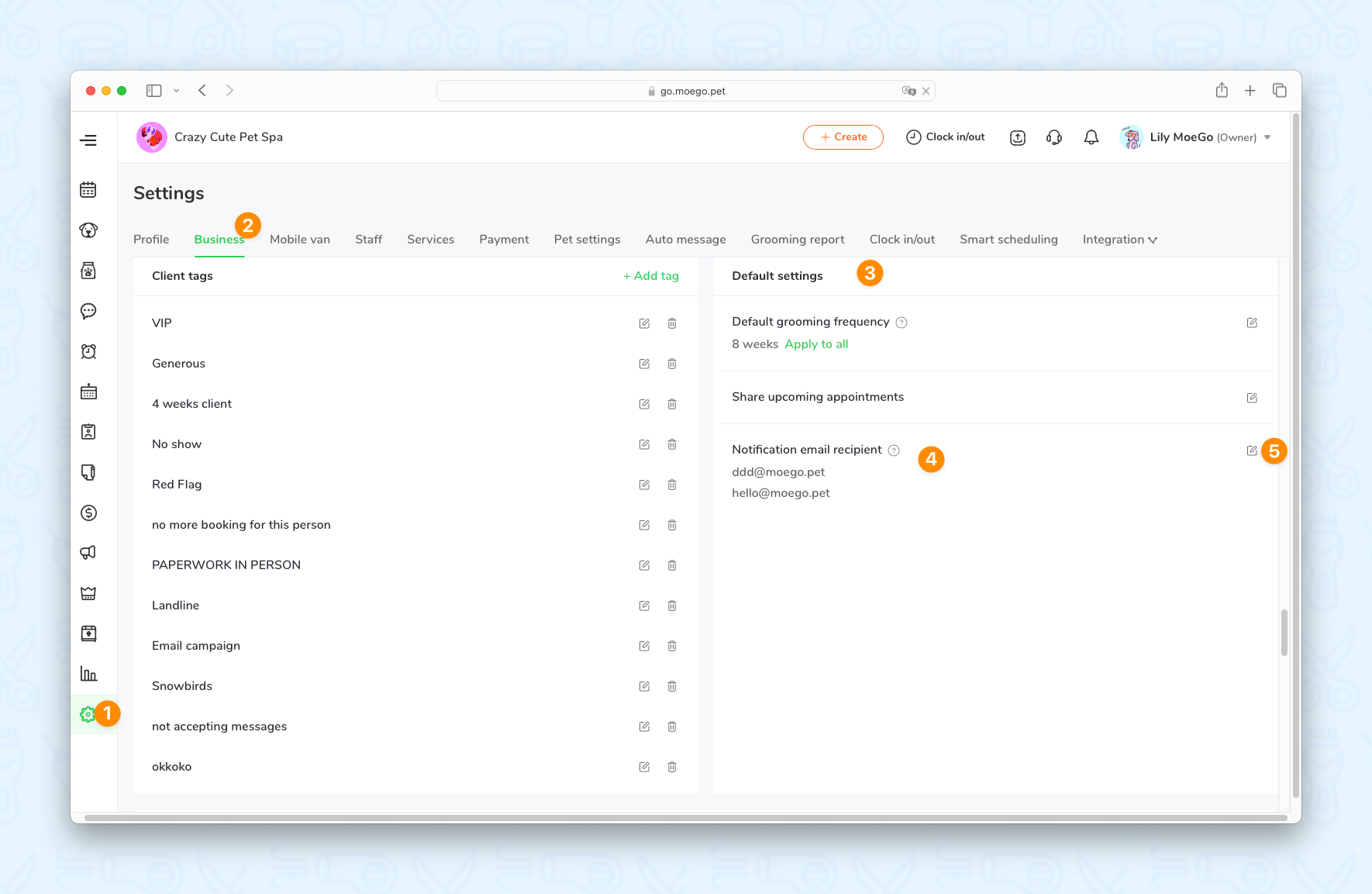 Notification included:
Online booking updates
Online invoice
Daily appointment summary
Check in-App notifications
Open MoeGo
Click the <bell icon> on the top menu bar
A list of notifications will show up
Click one to read the details.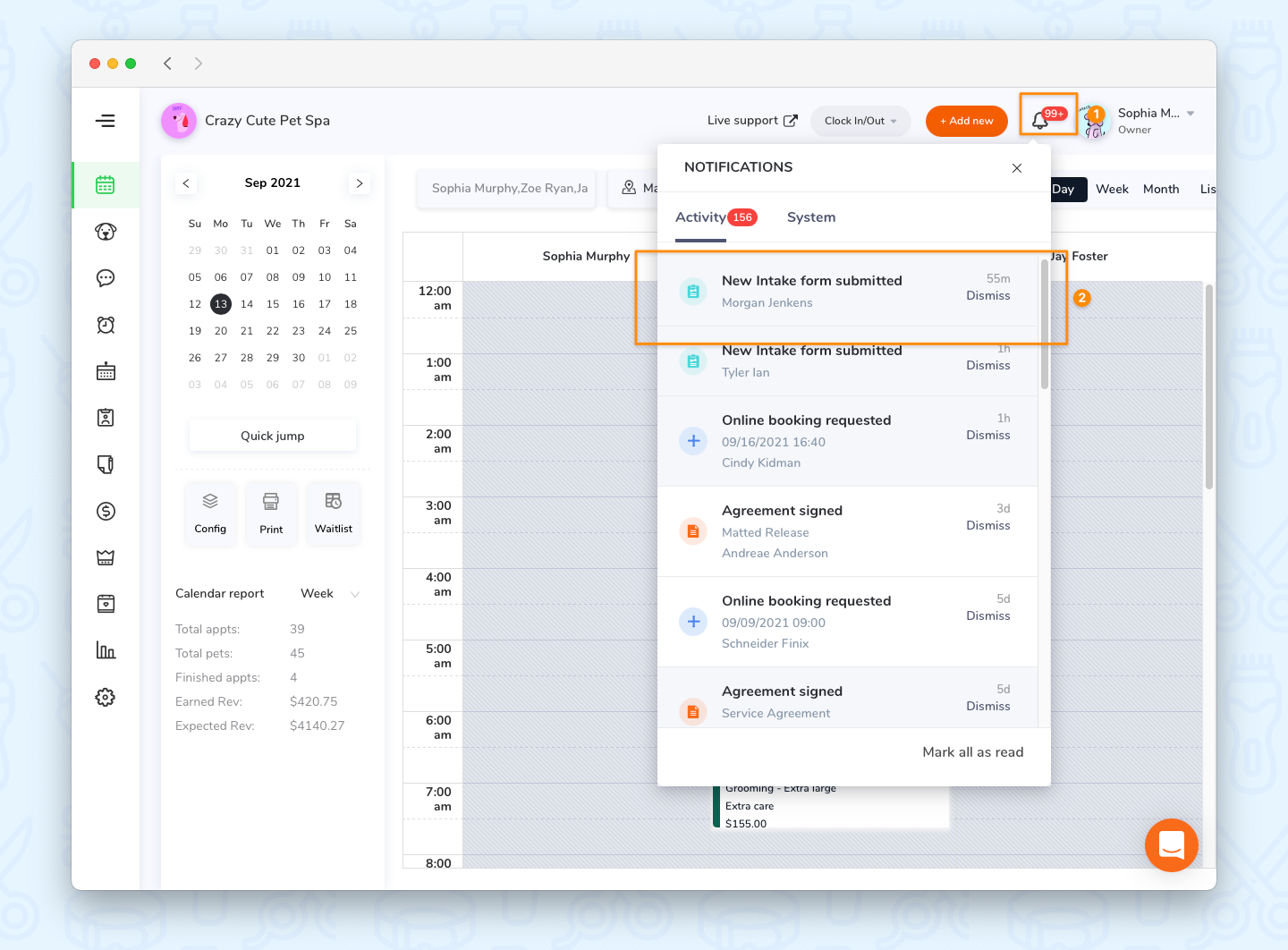 Set up Online Booking Notifications
Please click here