How message is counted?
1 SMS message contains 160 characters
Large messages are segmented into 153 character segments and sent individually
Messages containing any UCS-2 characters (such as Chinese script) are limited to 70 characters and will be concatenated into 67 character message segments, even if the messages contain fewer than 160 characters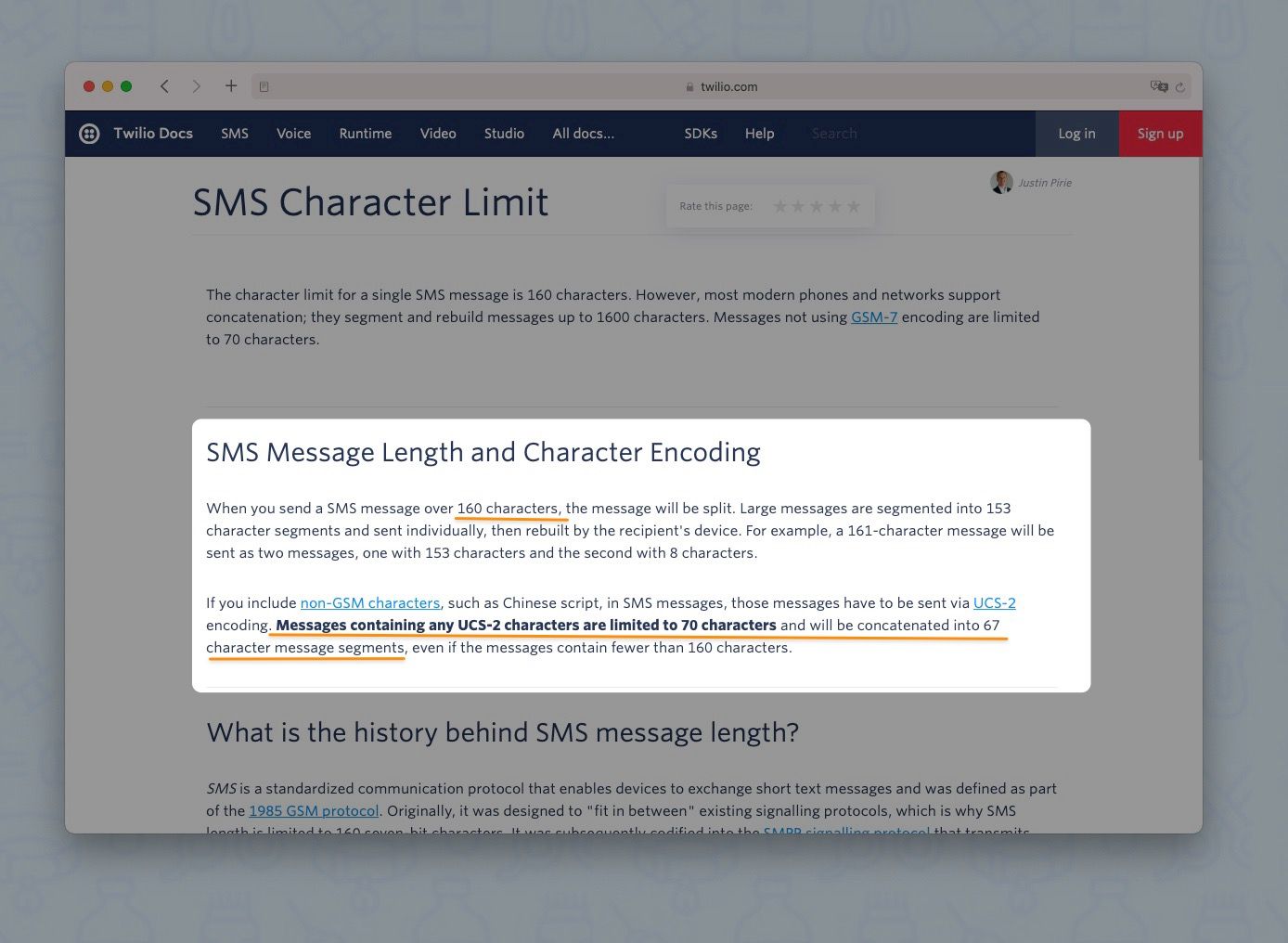 Examples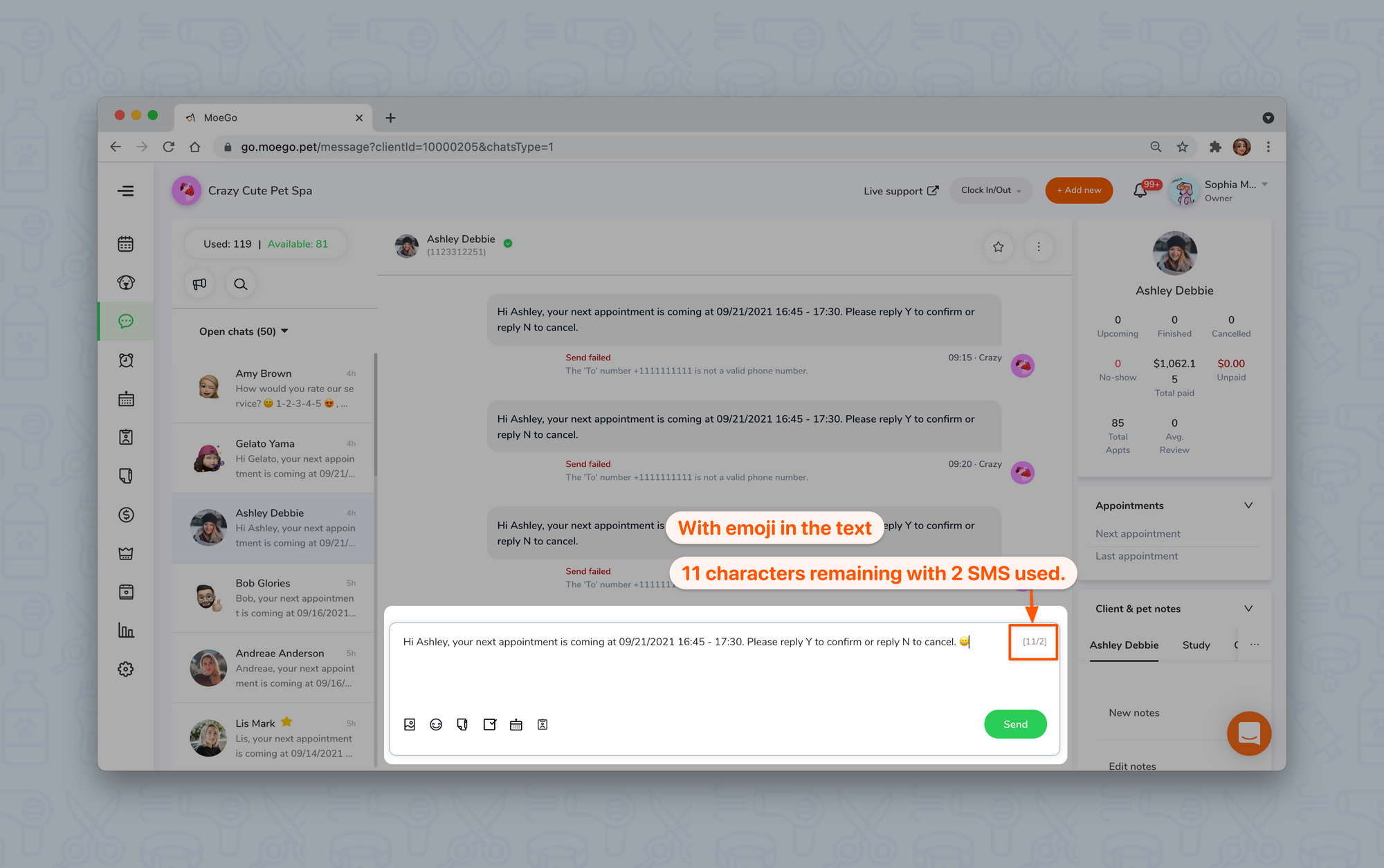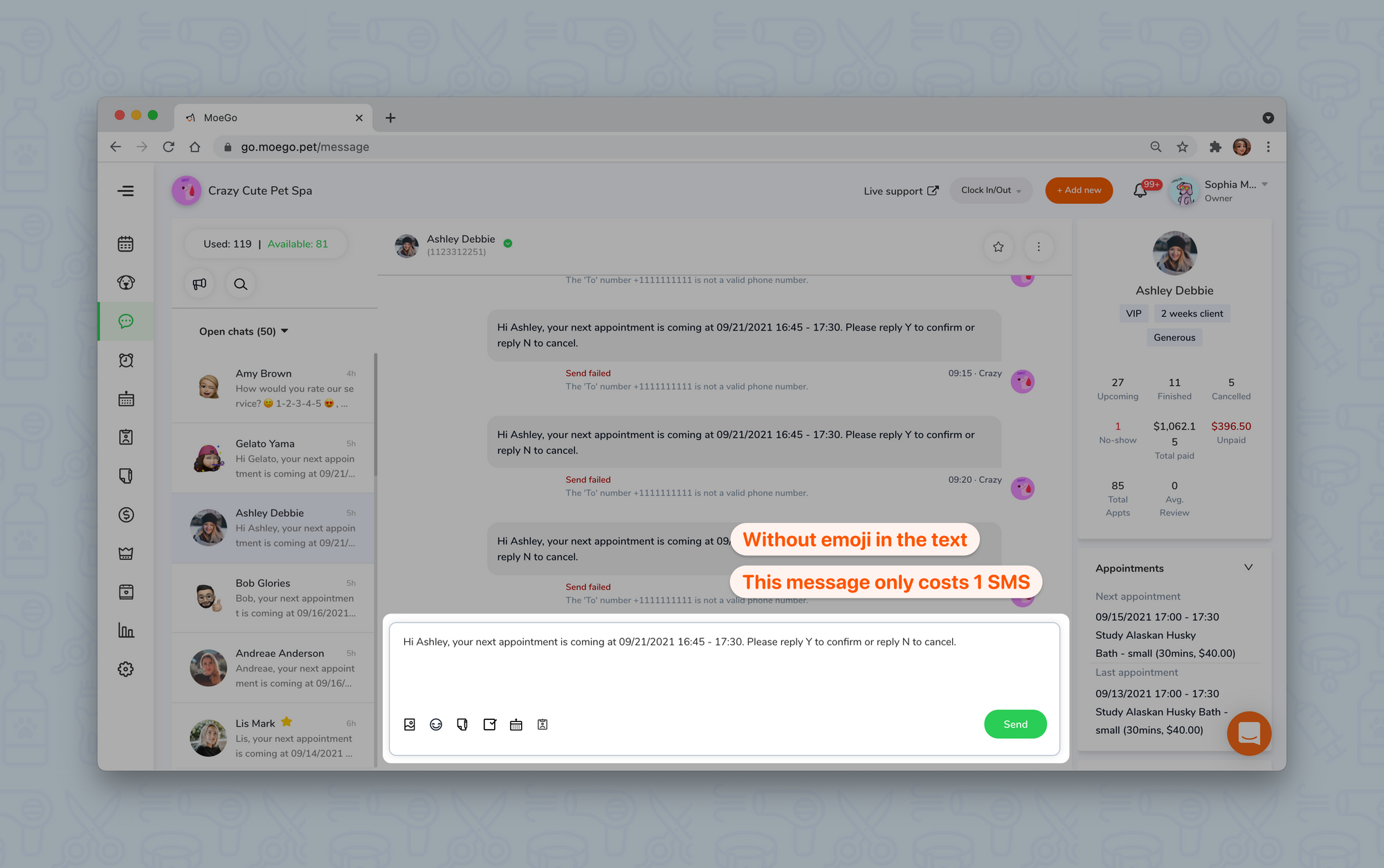 How many messages left?
Check your message status through: Message > top-left Message report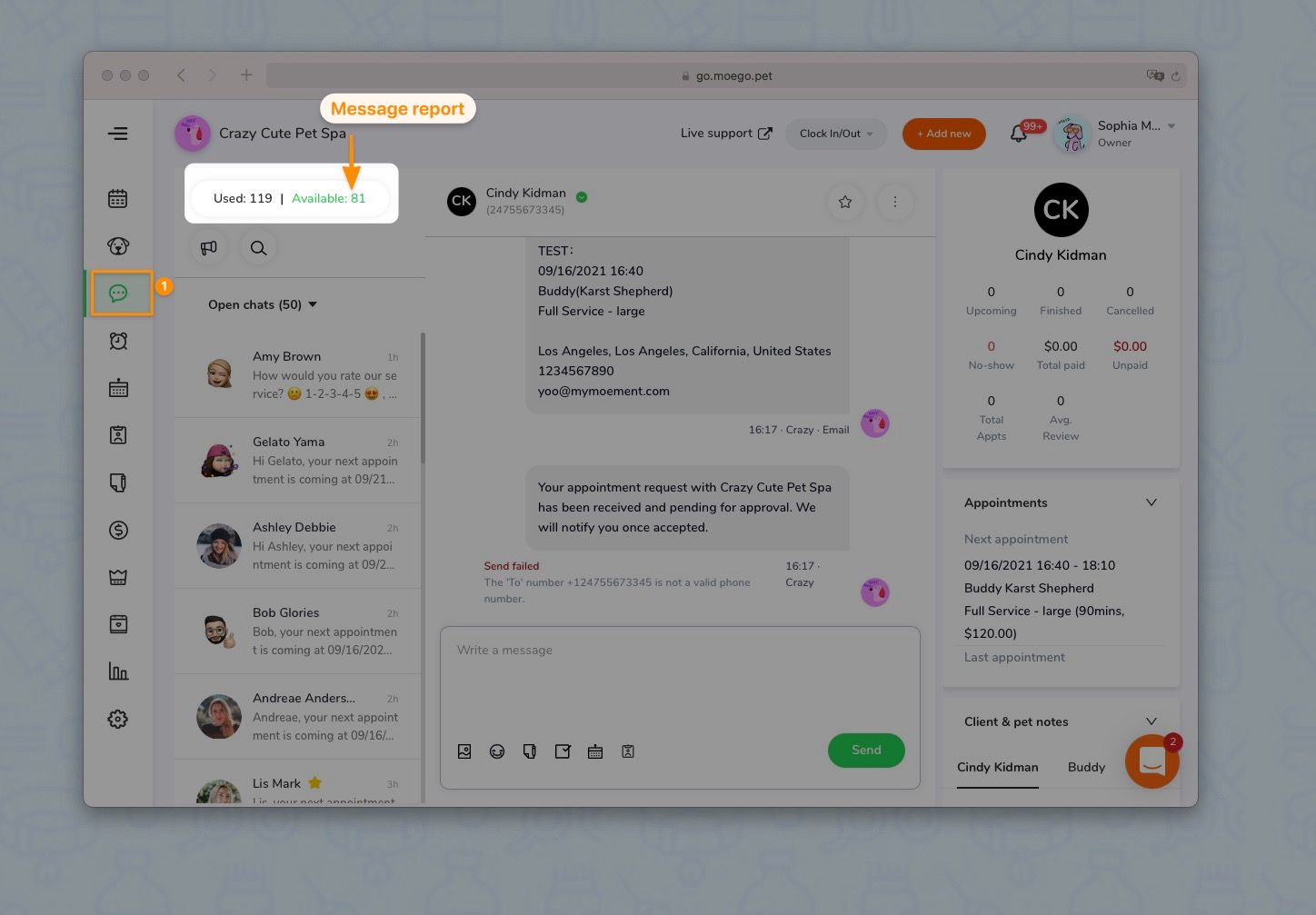 Click the "Message report" , some details will show up.
In this case, there are 200 message included in plan in total and there are 48 messages used which contains 32 Auto messages and 16 2-way messages during this period.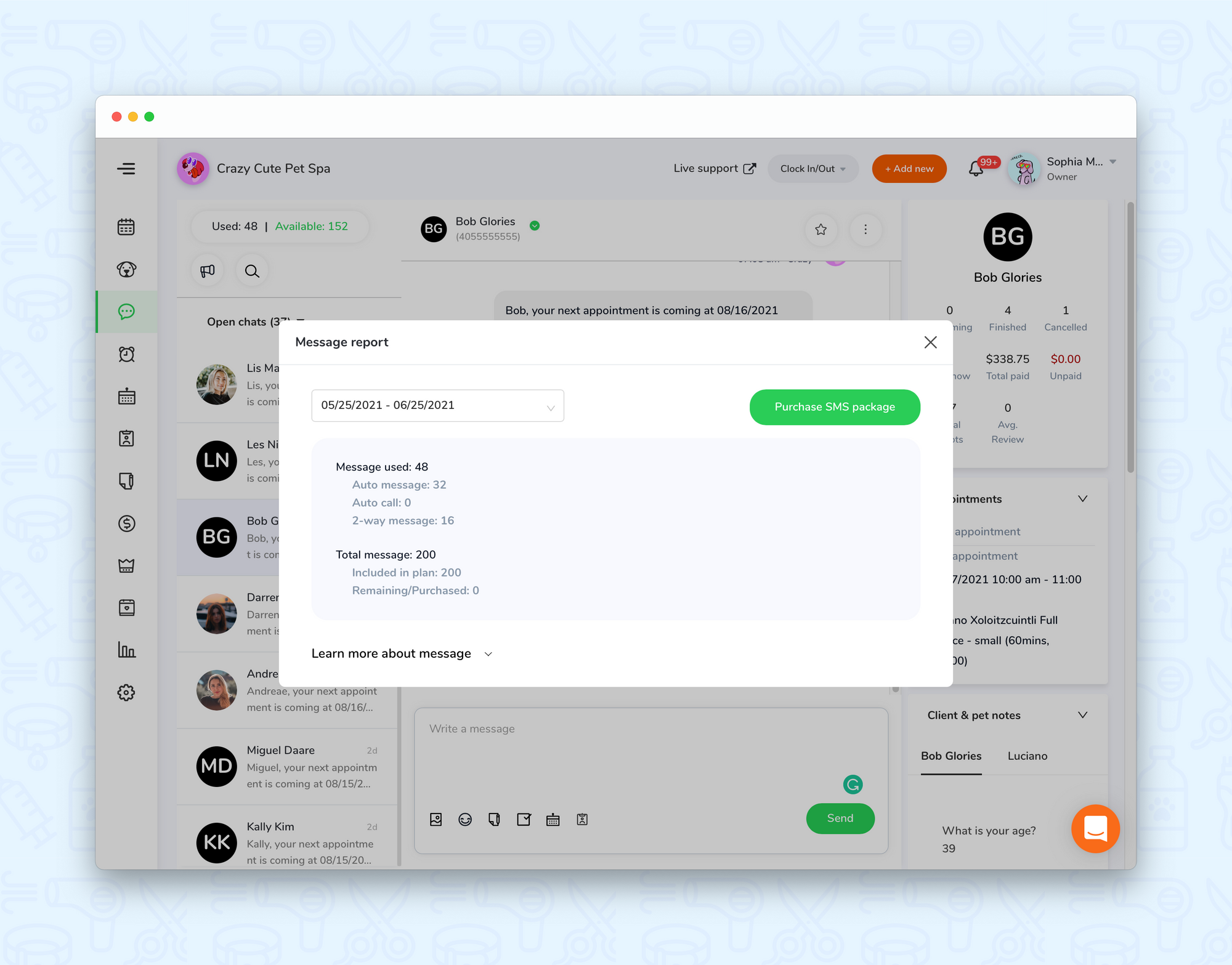 How to purchase message?