Customize the calendar view to fit your preference
---
Enter the calendar customization menu
Go to <Appointment>
Click the <config> button
You will enter the Calendar customization menu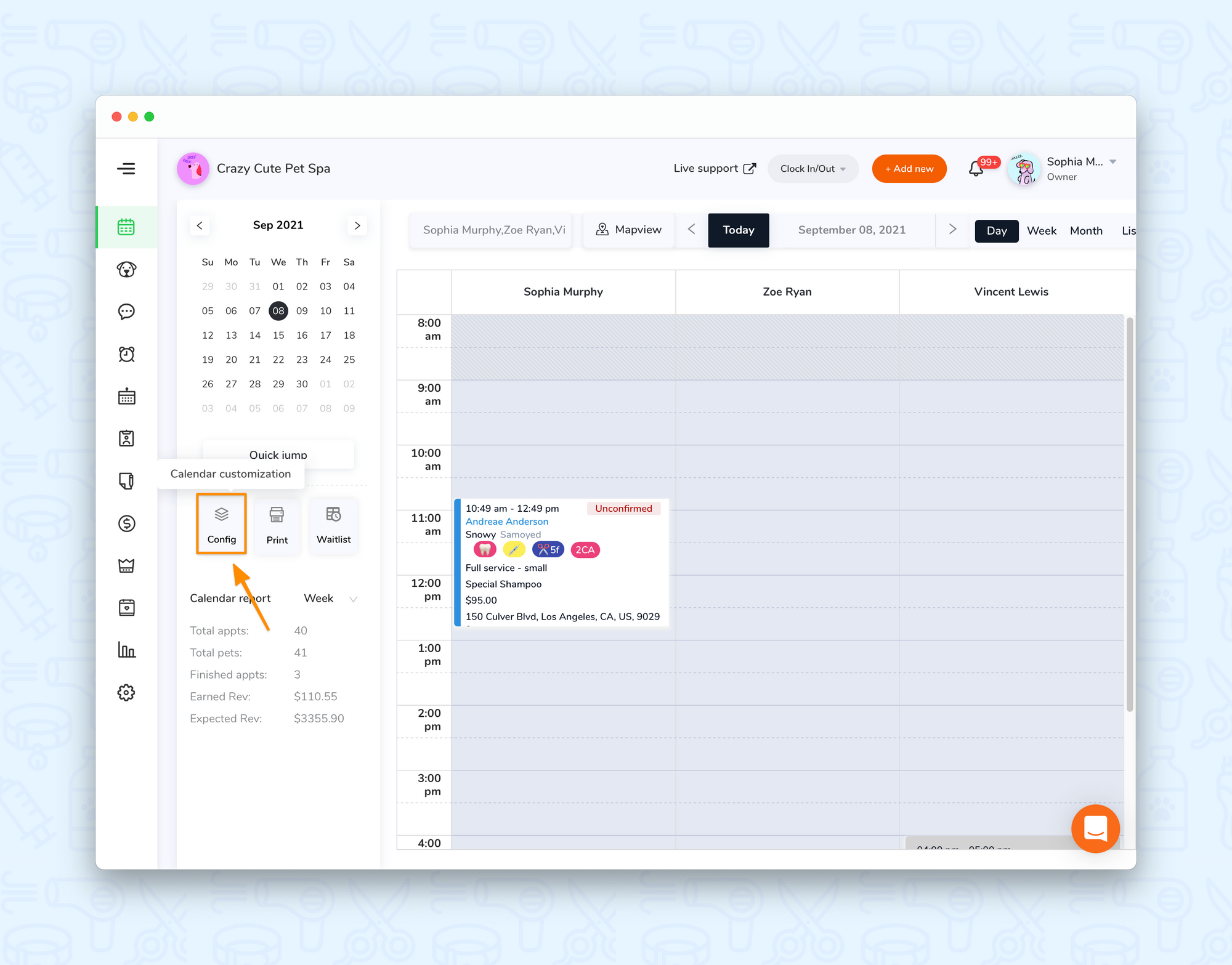 Turn on/off popup view
Once turned off, when you hover the appointment card on the calendar, the popup will not be shown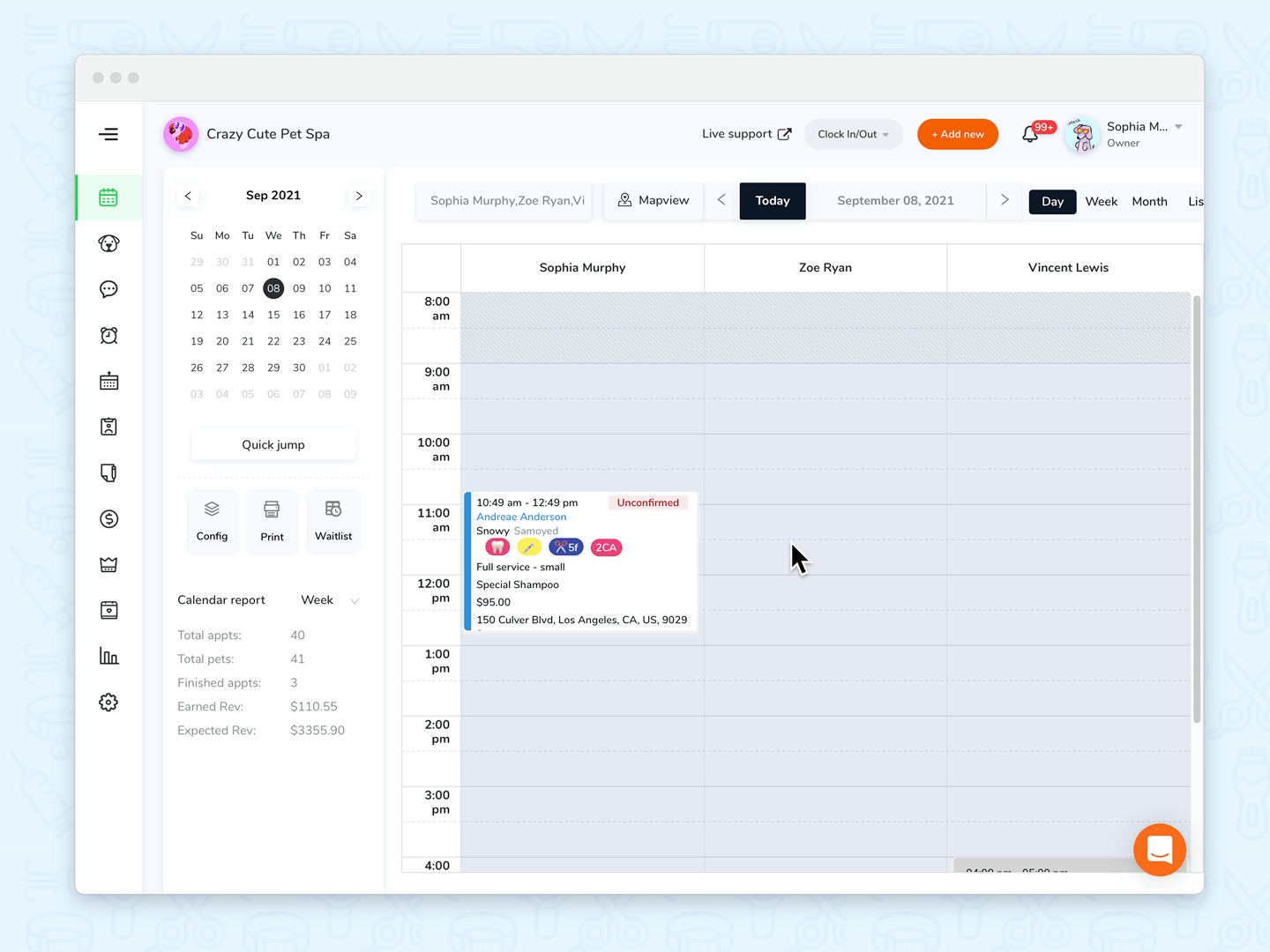 Customize what to show on the Appointment Card
Now you can customize what to show on the <Appointment Card>:
Show client name
Show pet name
Show service name
Show address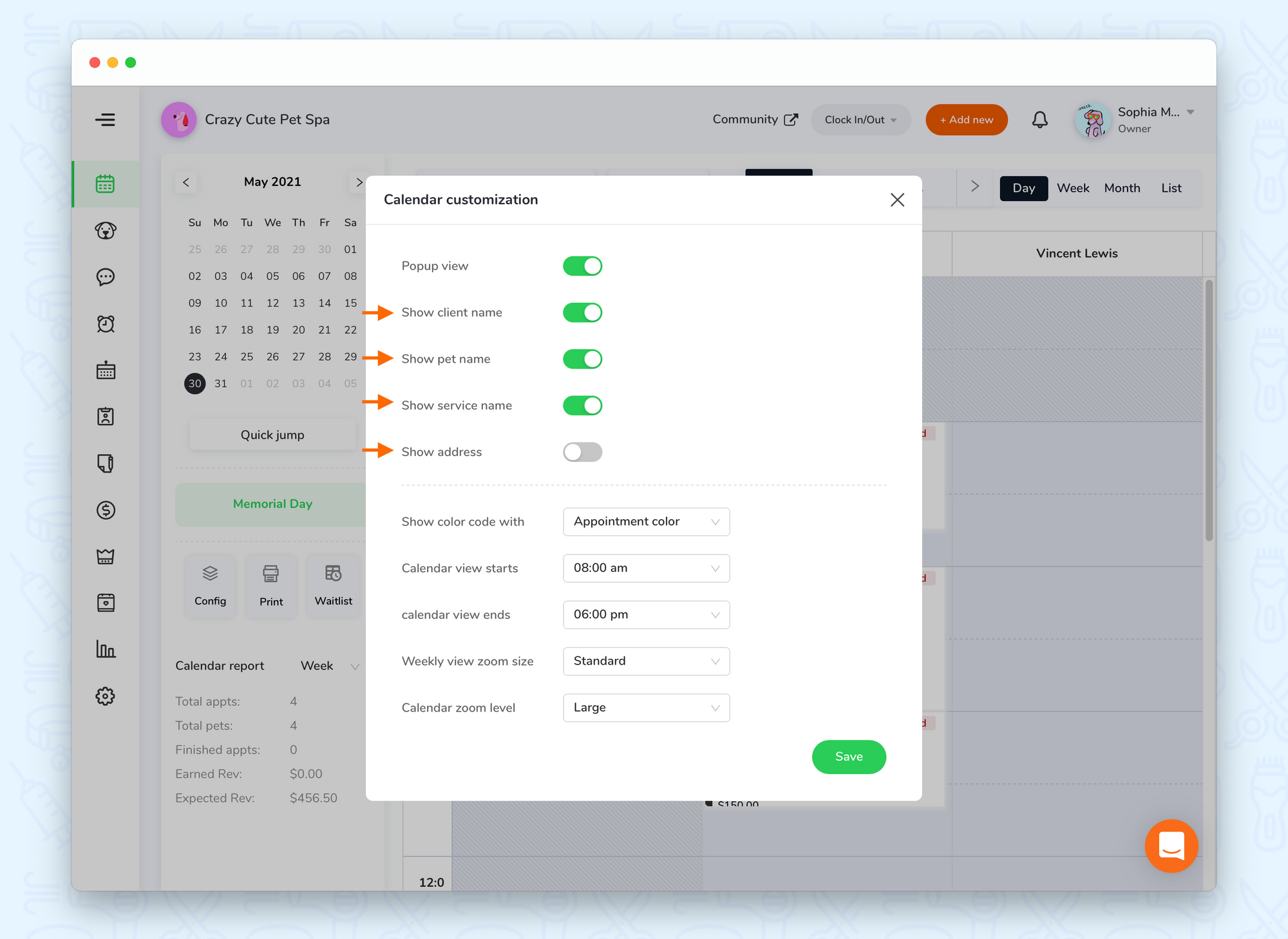 Customize calendar's start and end time
You can edit <Calendar view starts> and <Calendar view ends> to better fit your working schedule.
For example, if your business starts at 8 am and ends at 7 pm, then set the start and end times accordingly. So the calendar will not show times beyond your working hours.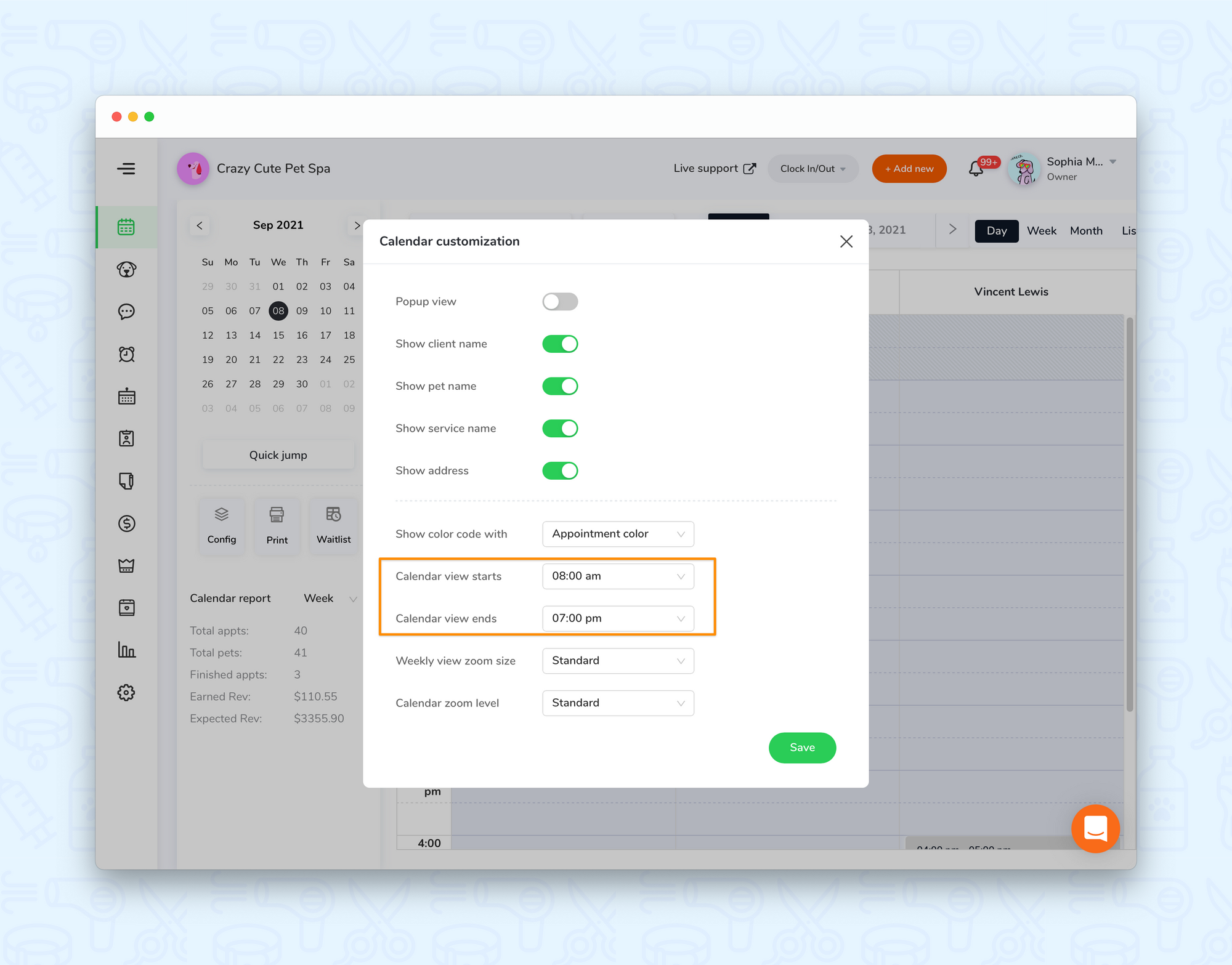 Set up the calendar zoom level
Zoom in the calendar is useful when you want to see more information on tickets on the calendar
Click the <Config> icon on the calendar
For the <Calendar zoom level> option, select the zoom level that you want
Hit <Save> to update the setting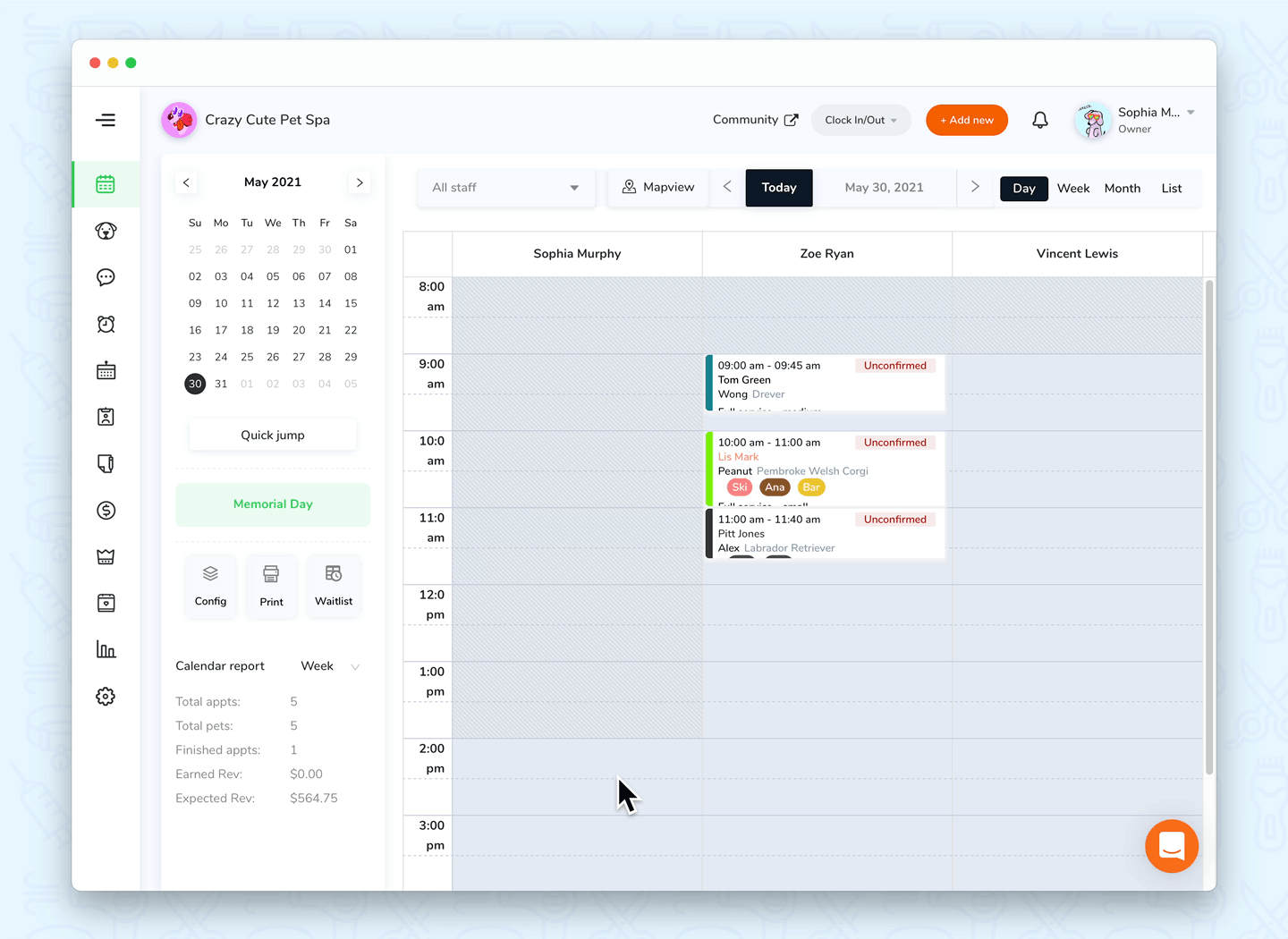 Choose color code type for the Appointment Card
Now you can decide what type of <color code> you would like to show as the <Appointment Card>.
For example, mark the bath services as blue and show <Service color> on the calendar: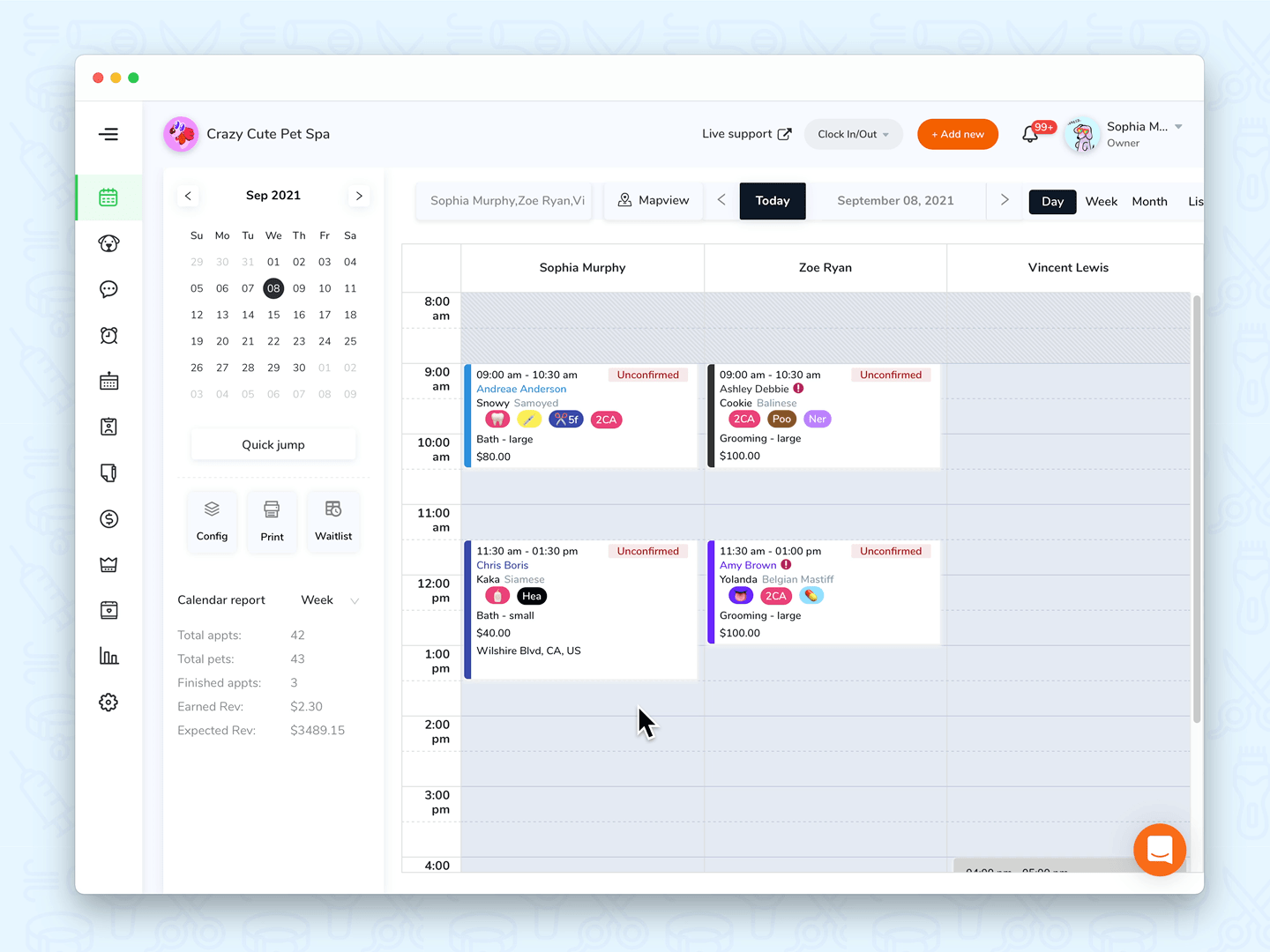 🌟 Tips: You can set service color code for each service item by Setting > Services > Edit service
Weekly view zoom size
You have many staff members, you want to get a full picture of your schedule of the week. Now you have the option to enable <compact> size of the weekly view, so you can manage better on your calendar.