There are 2 types of payment methods
Customized payment methods
Types including cash, check, Venmo, PayPal, Chase etc
The customized payment methods are for record purpose only
You can add/delete customized payment methods as you need
2. Credit card (integrated processor)
It will process credit card charge within MoeGo software
We have now integrated with Stripe & Square.
---
Customized payment methods
Click <Setting> on the left menu bar
Click <Payment>
Click <Add new payment method>
Don't forget to turn on the <toggle> on the left to a payment method to enable it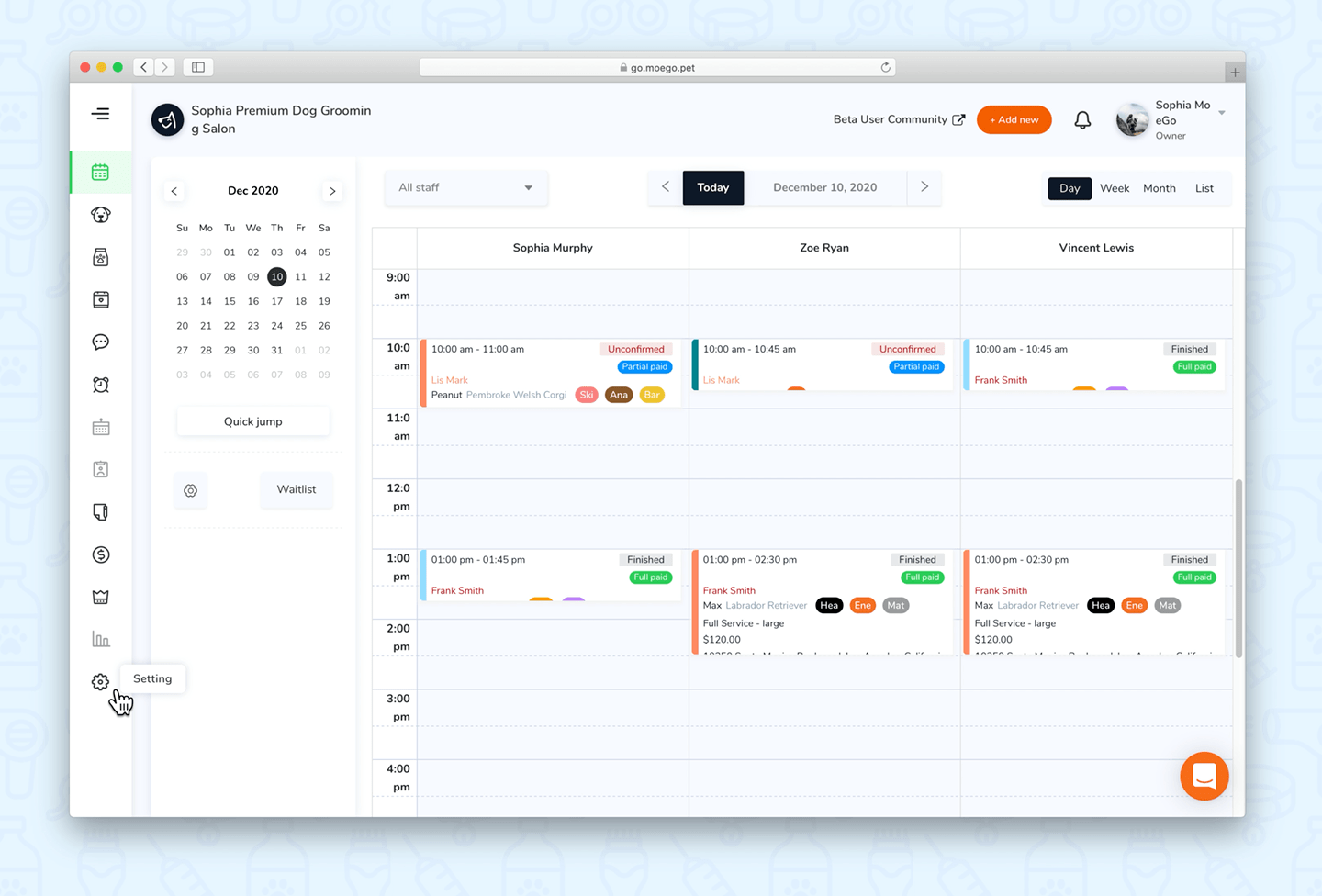 Turn on/off, and sort your payment methods
Click <toggle> to turn on a payment method. Only turned-on methods will show up when taking payments.
Click the <hamburger icon> and sort them into the order as you want them to present
After setting up, you will see them in order as you manage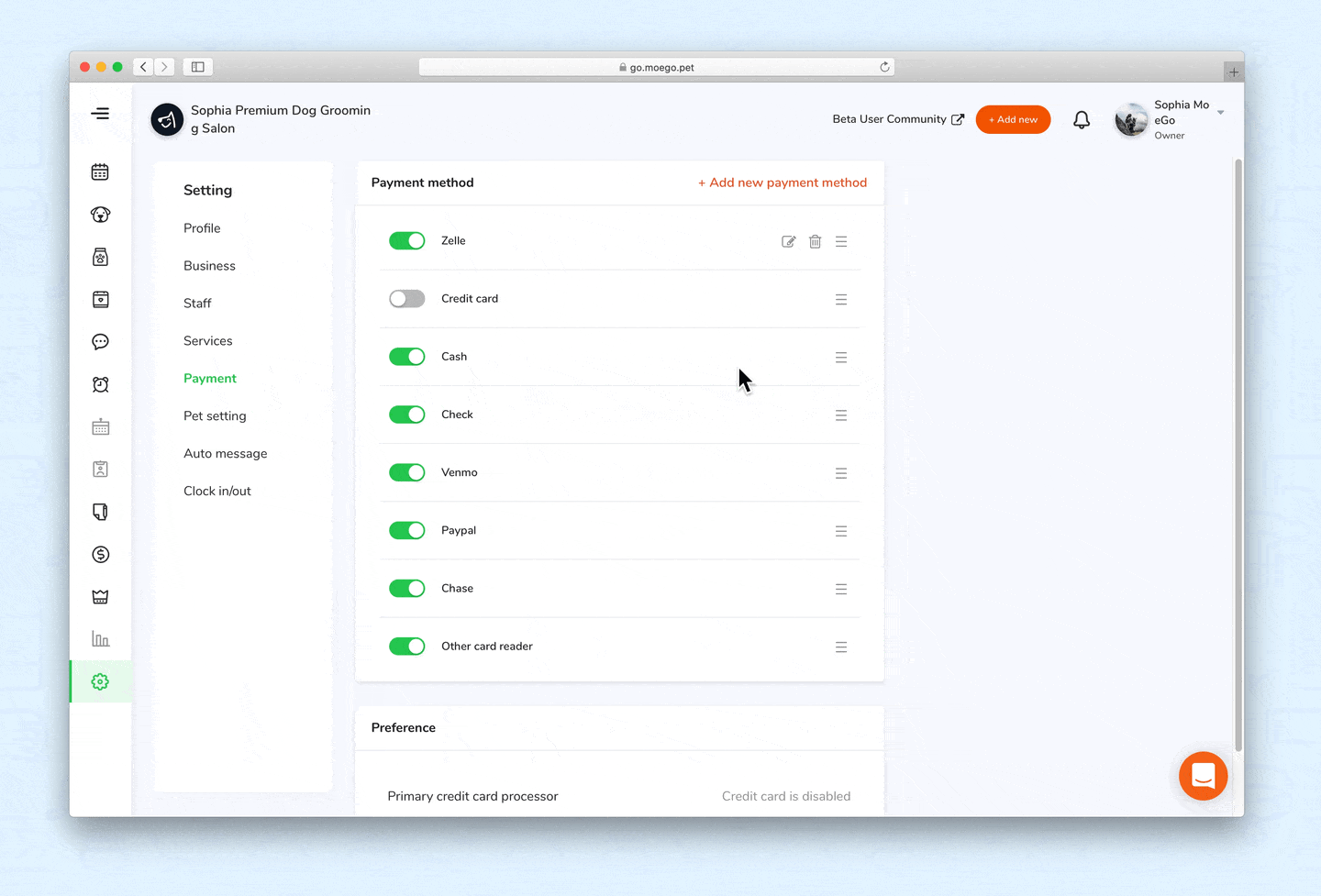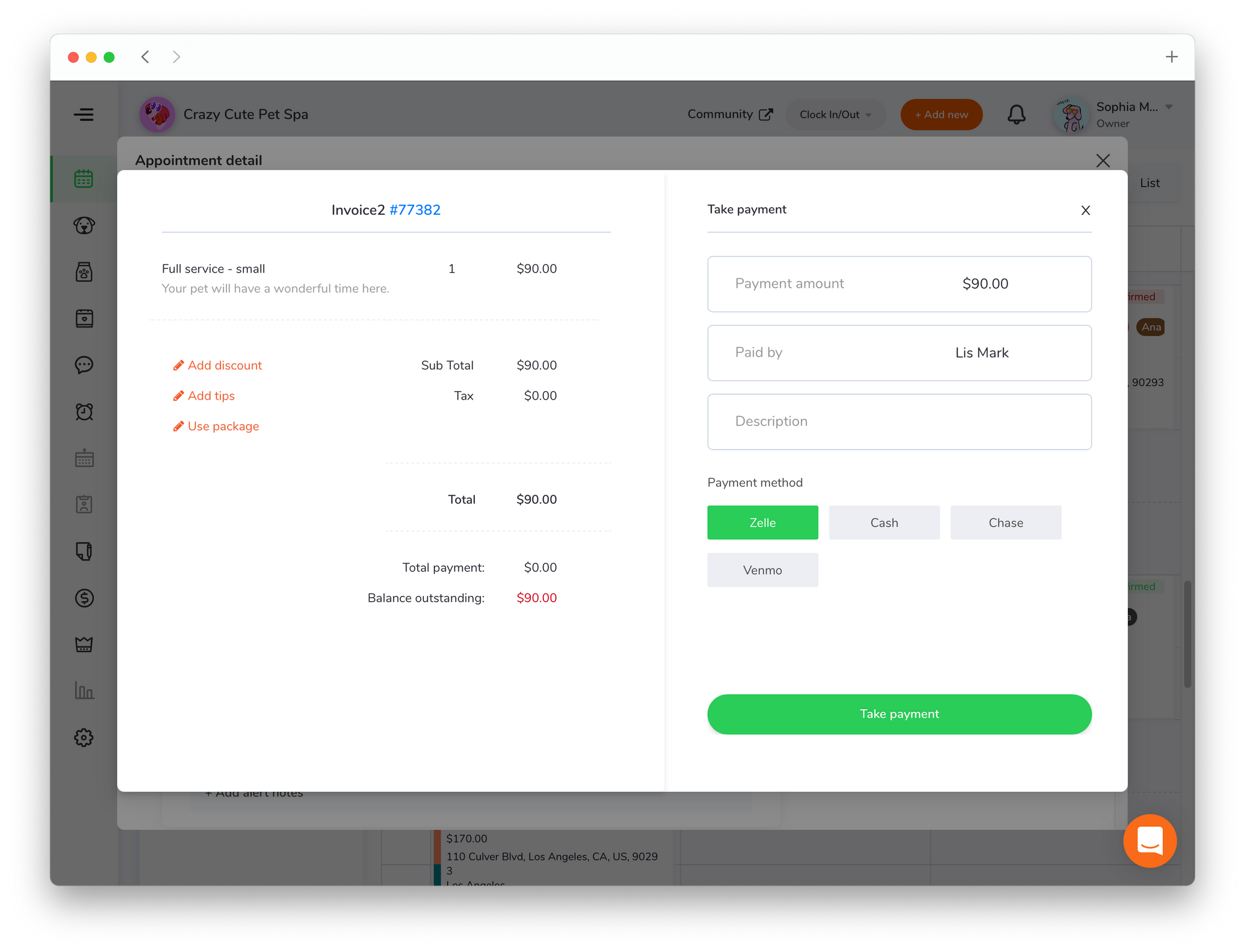 Credit card (integrated processor)
Fully integrated within the MoeGo system, you can take credit card charge and run report within MoeGo, without switching to other apps.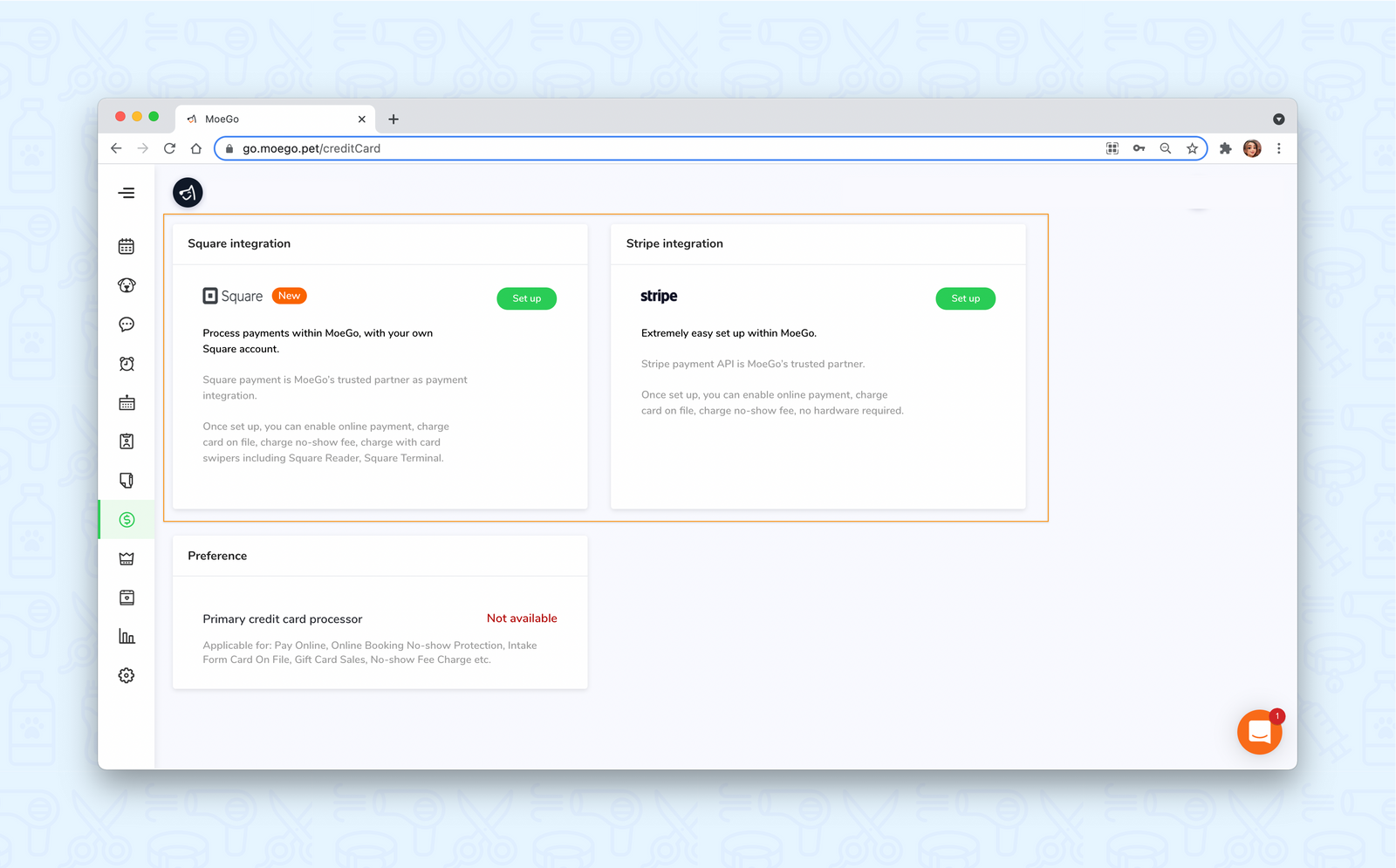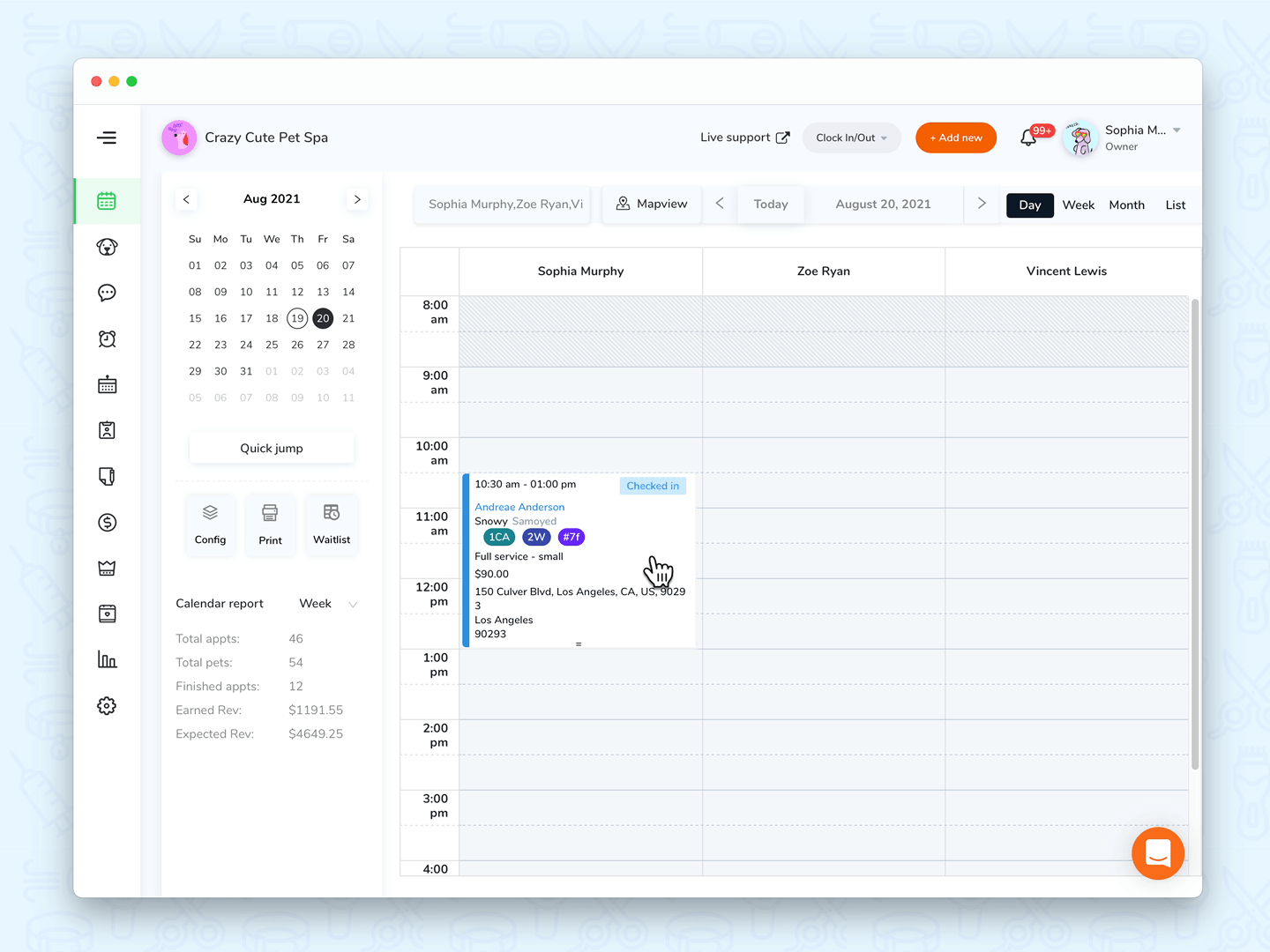 For credit card integration instruction, please click here