Whenever a customer books you through our online booking system, you can always receive a notification and never miss any booking. (You will receive the same notification if a customer submits an intake form)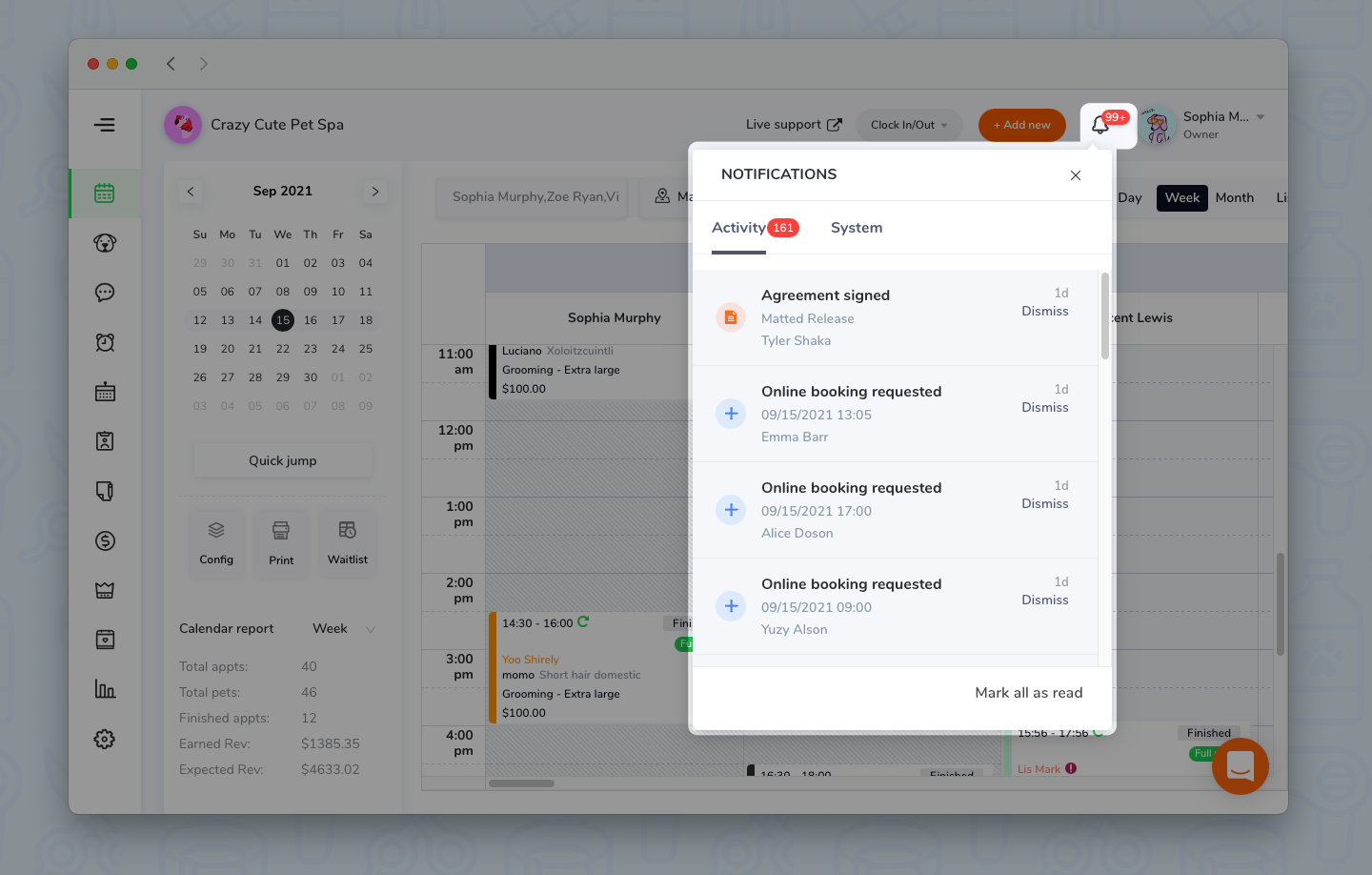 ---
How to set up online booking notifications
Click on the <Online booking> icon on the left side menu
Go to <Setting> - <Notification>
Select message type (email and/or text) for yourself and your customers
Customize text and email templates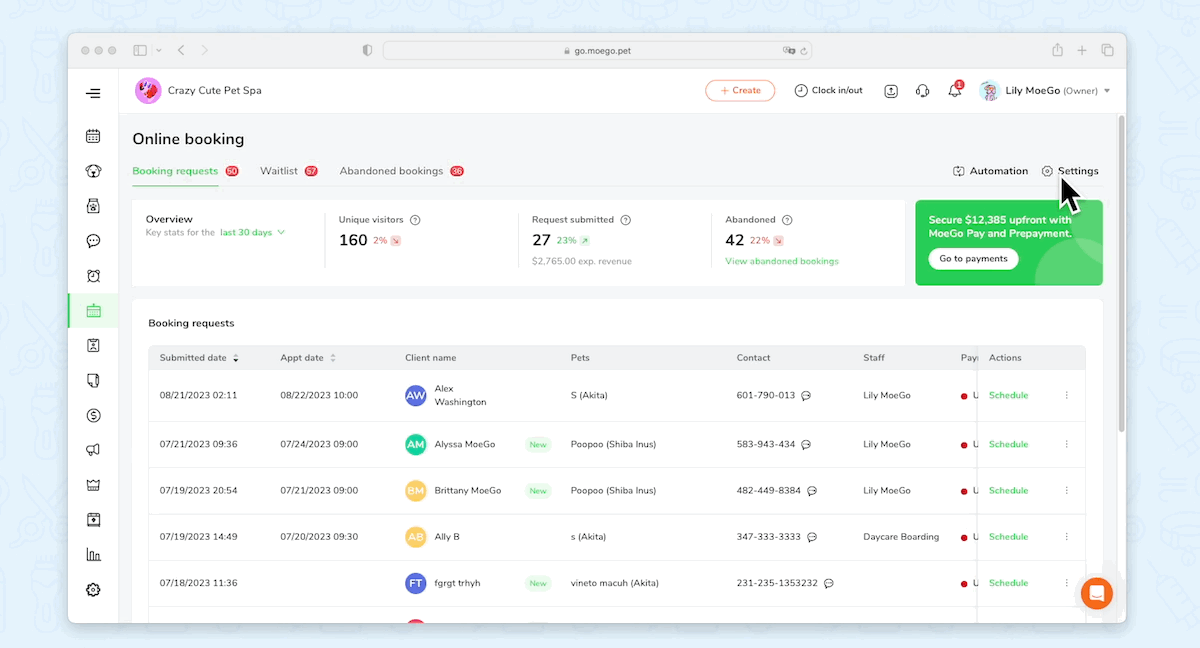 Set up notifications for the following circumstances:
When clients submit a booking request
When an appointment is accepted
When the appointment was auto moved to the waitlist
When the appointment was declined
Check notifications on desktop
Open MoeGo
Click the <bell icon> on the top menu bar
A list of notifications will show up
Click one to read the details.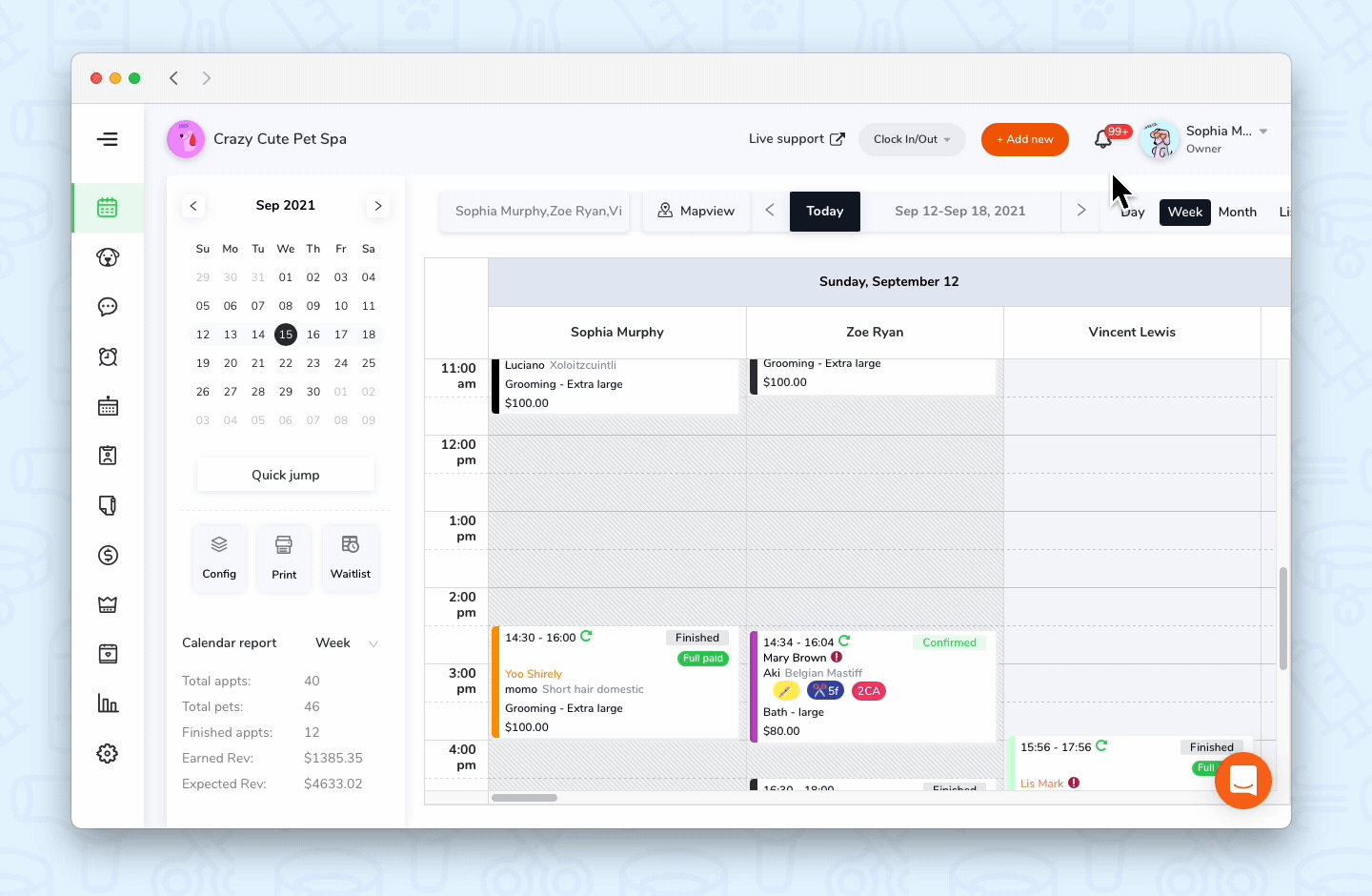 Check notifications on MoeGo App
Open MoeGo App
Click <Notification> on the top menu bar
New Notification will have a red dot by the notification type
Click on the notification type, and a new notification will have a red dot on the window.
Click on the notification window to view details.