The MoeGo App now automatically calculates and displays drive time & distance between appointments for you!  You can now effortlessly calculate buffer time for add-on services, clean-up, and a much-needed break.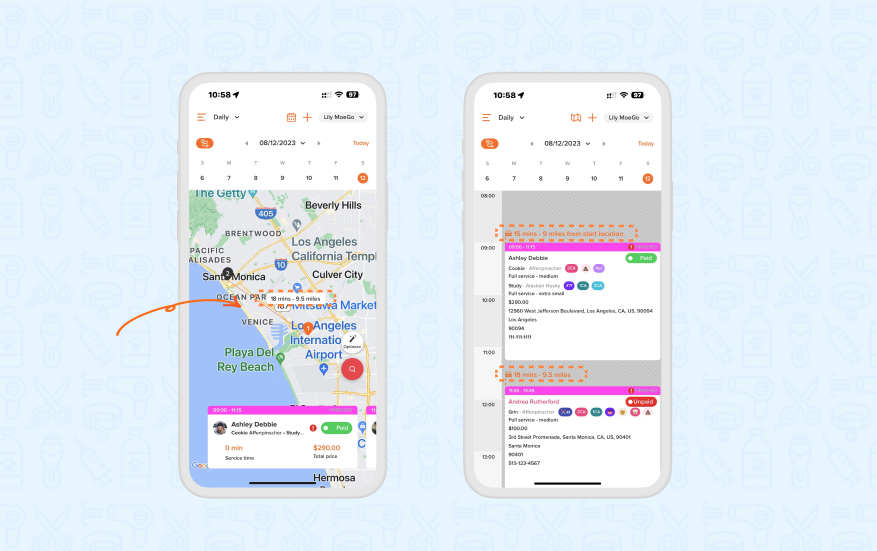 How to set up
Log in to your MoeGo App.
From the Map view or Calendar View, turn on the toggle from the top left corner.
For calendar view, the driving time and distance from the last appointment are displayed at the top of the appointment window.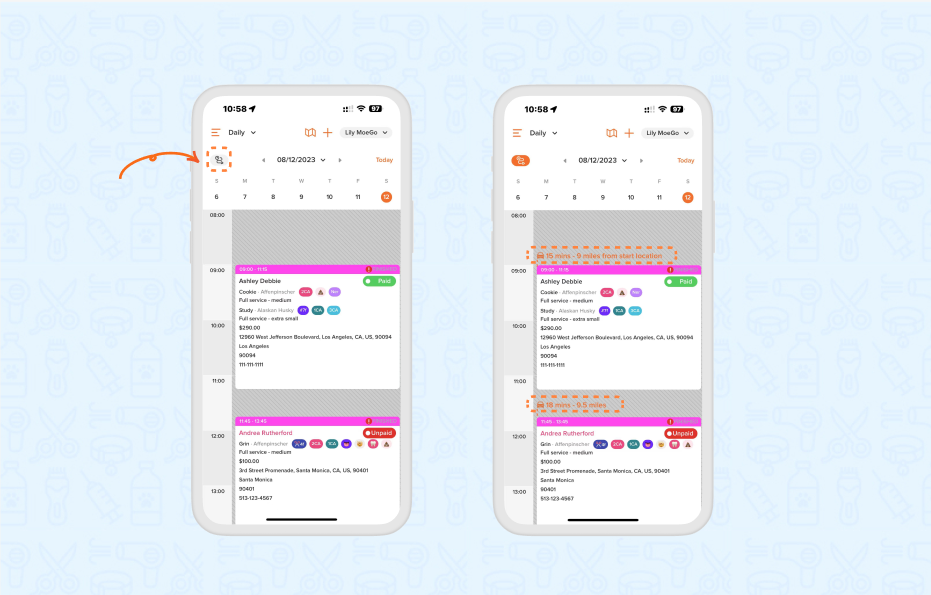 For Map view, the driving time and distance between appointments are displayed by the direct line between the locations.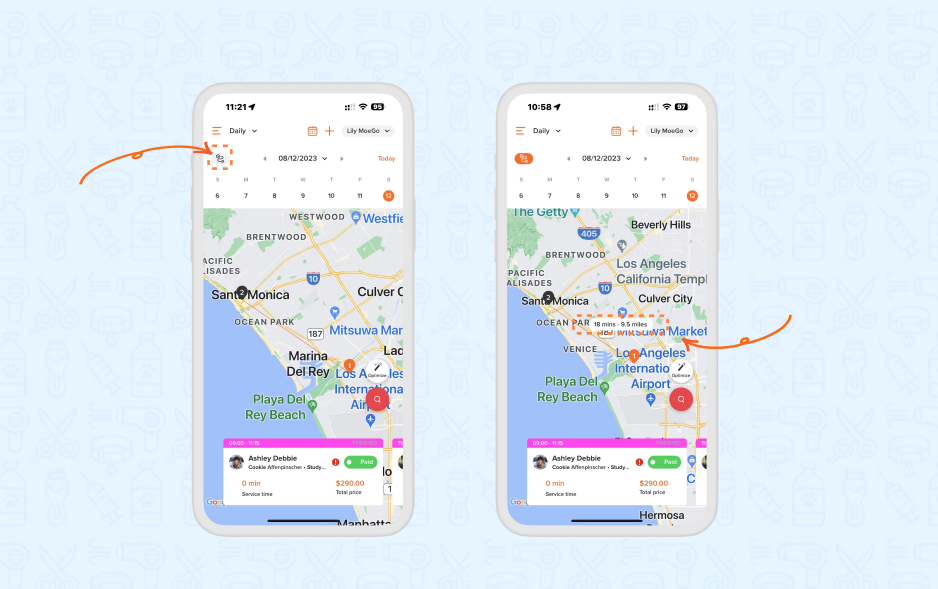 Frequently Asked Questions
Q: Which Plan includes the feature?
The new Growth Plan and Ultimate Plan both include the above feature.