Excellent tool for monitoring your business.
---
How to access?
Report on the side menu > Dashboard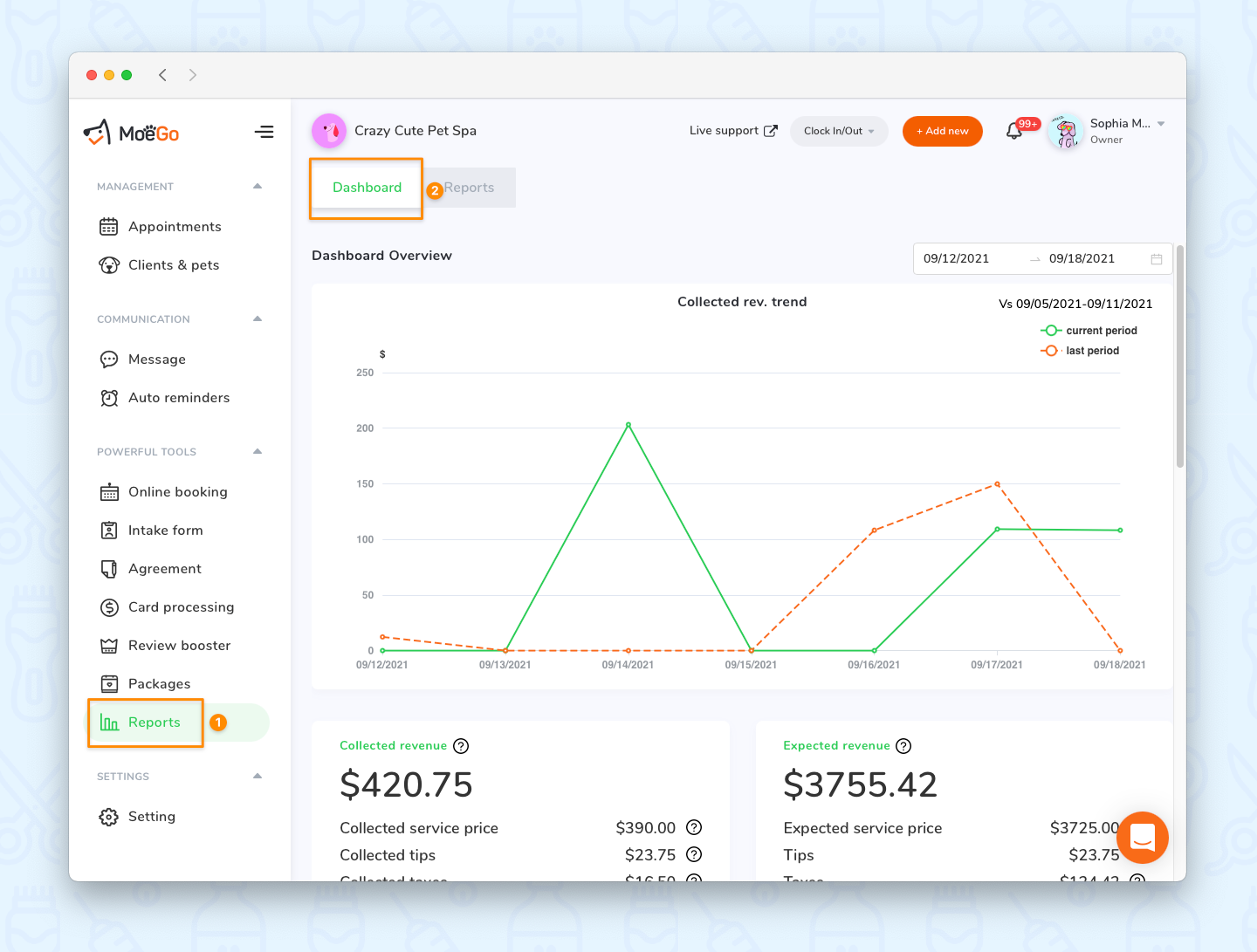 Dashboard
Collected revenue trend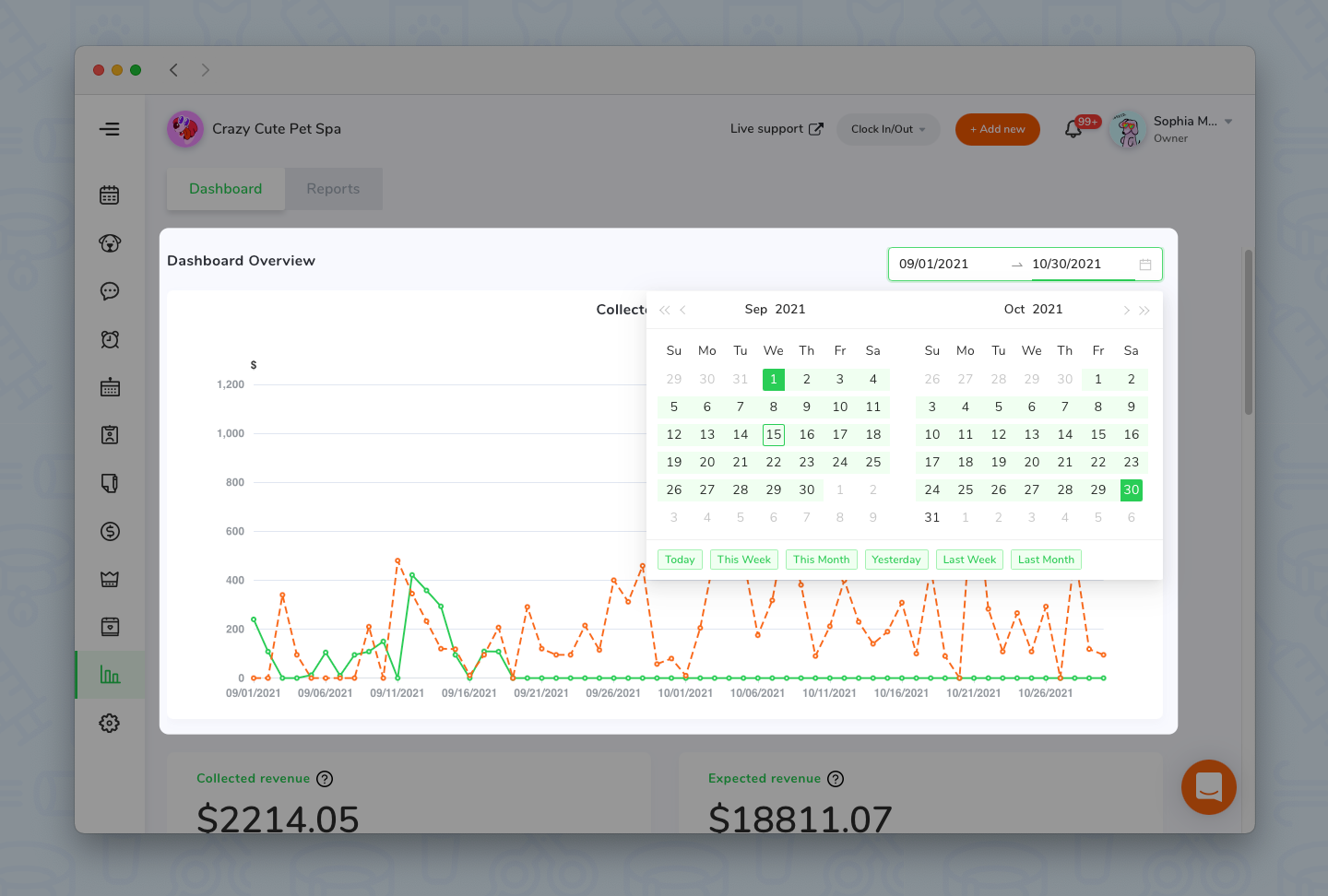 Analyze your business through comparing the income trend
Vital data dashboard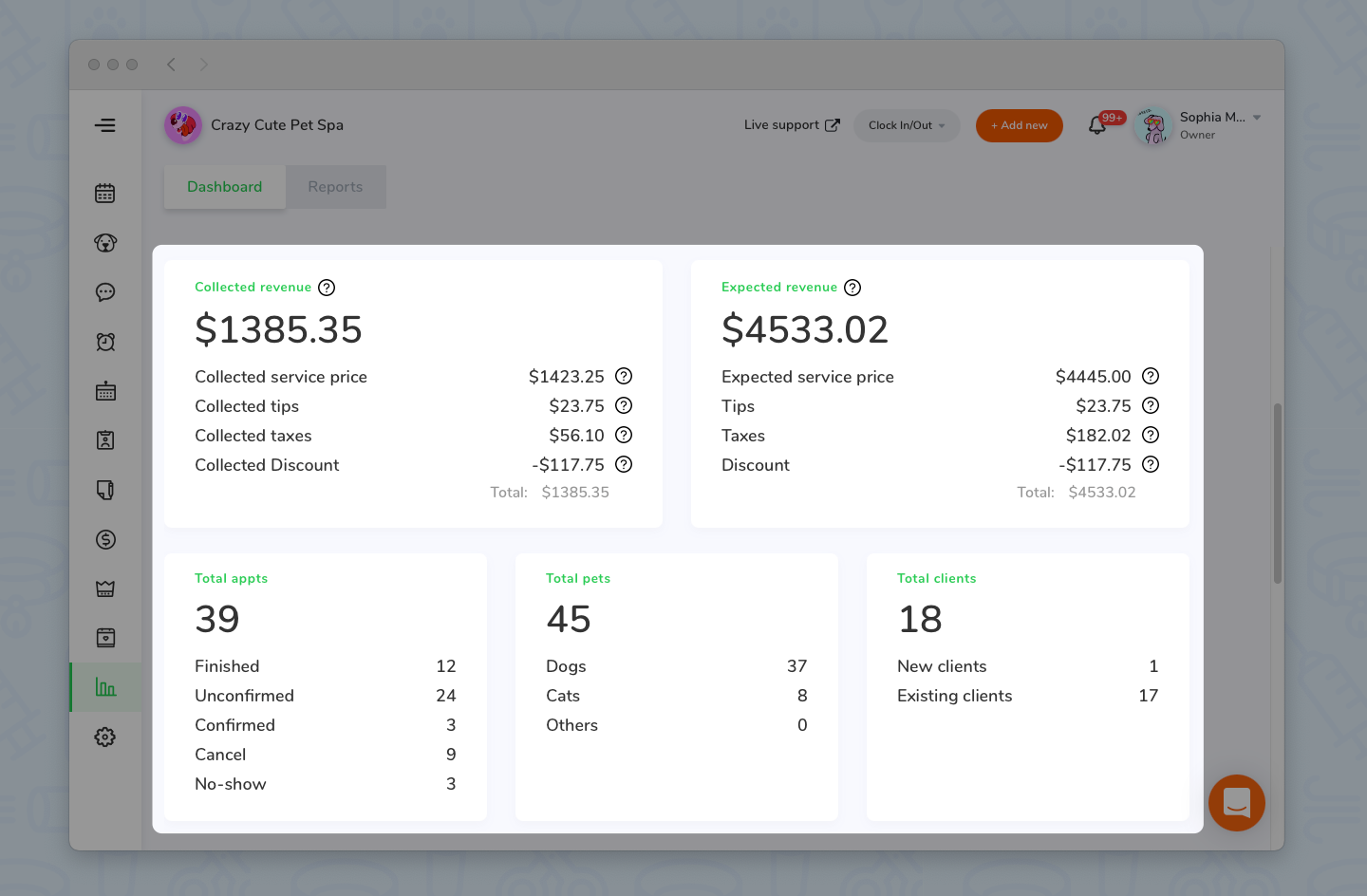 Analyze your cash flow by checking the "Collected" and "Expected" revenue
Analyze your appointment health quality through the "Total appointment" table. e.g. too many no-show? new strategy for staff arrangement; too many cancel? what happen and how to improve? etc.
Analyze the majority pet of your appointment through "Total pets"
Analyze the constitution of your customer through "Total clients". e.g. no new clients? The booking is full or should we do some marketing job?
Employee overview