MoeGo online booking is the most powerful online booking tool for pet grooming businesses. In this guide, you will learn what you can do with MoeGo online booking > Setting > Availability.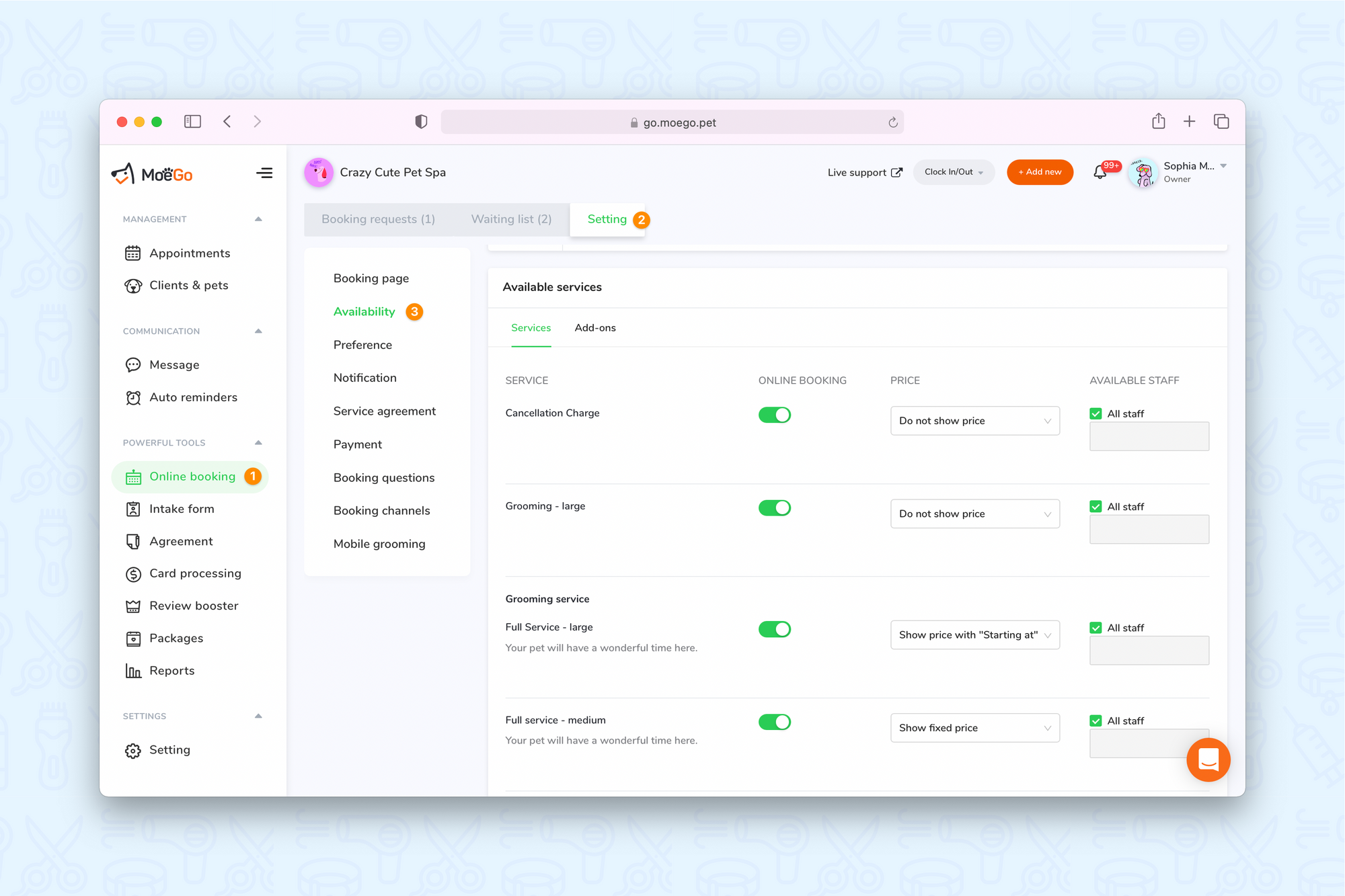 ---
Set up available staff
Go to <Online booking> on the side menu bar
Click <Setting>
Click <Availability>
You can enable/disable staff for online booking by checking/unchecking the checkbox before the staff names. When the staff is disabled for online booking, clients will not see the option for the disabled staff on the booking page.
💡 By default, all staff shown on the calendar are available for online booking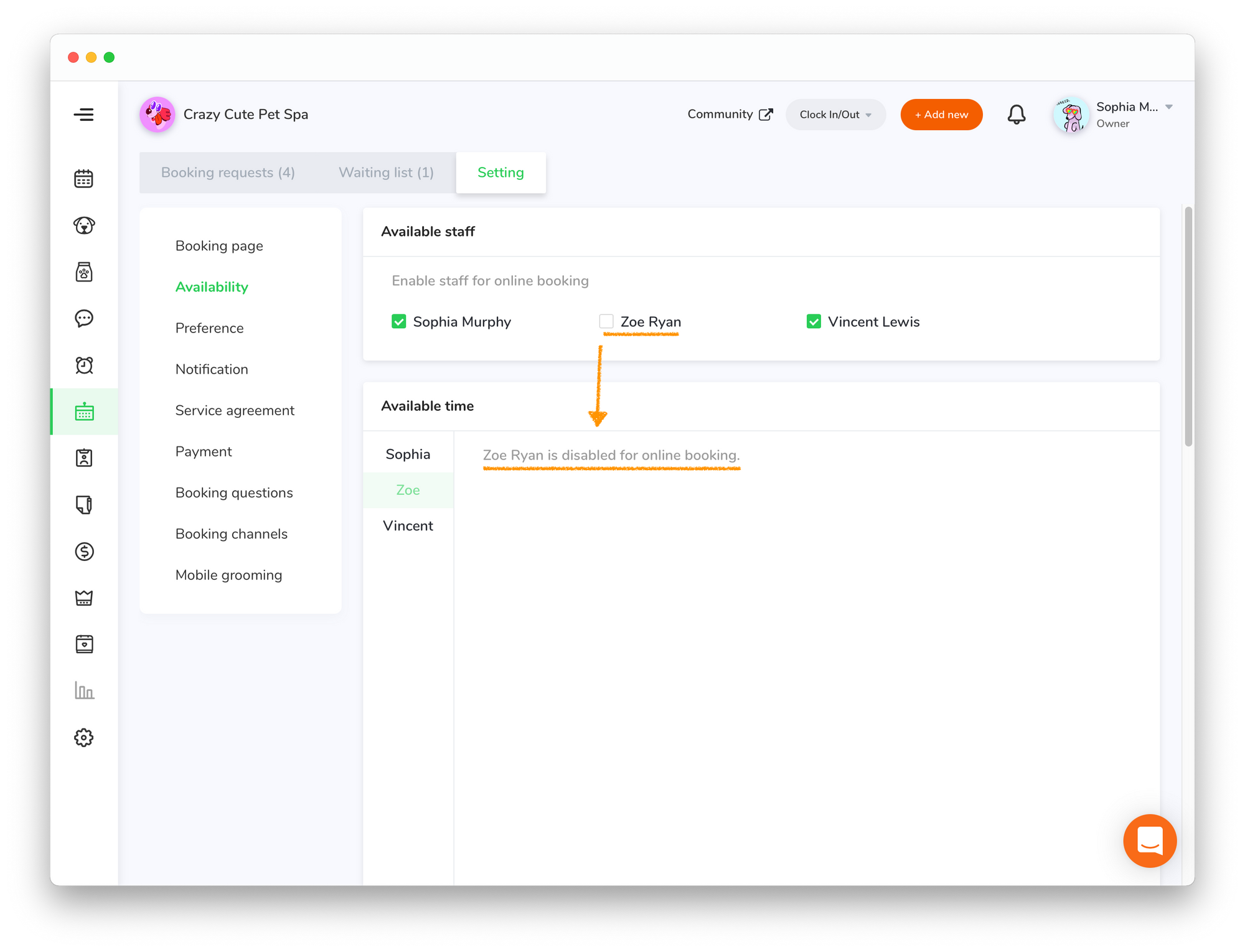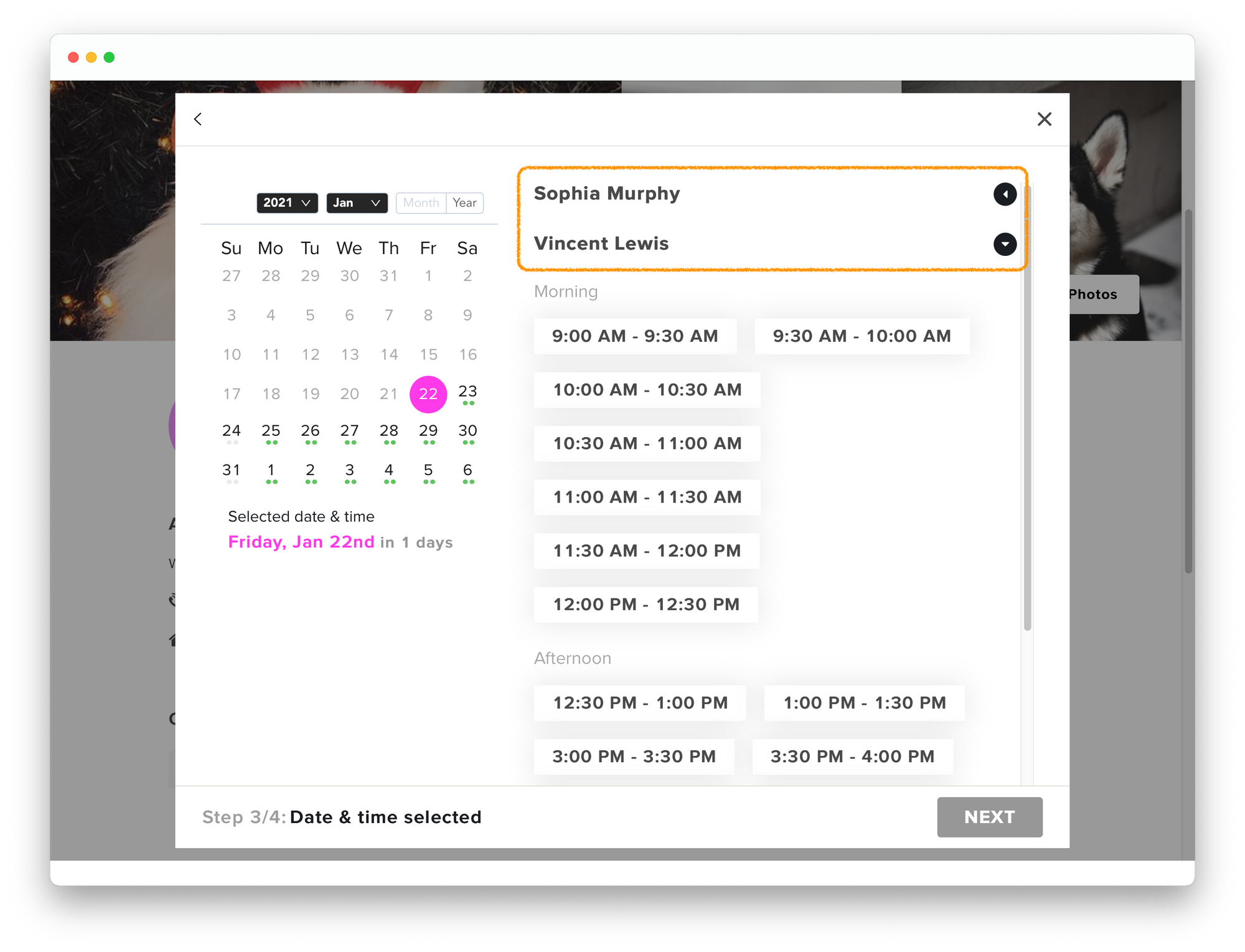 Set up available time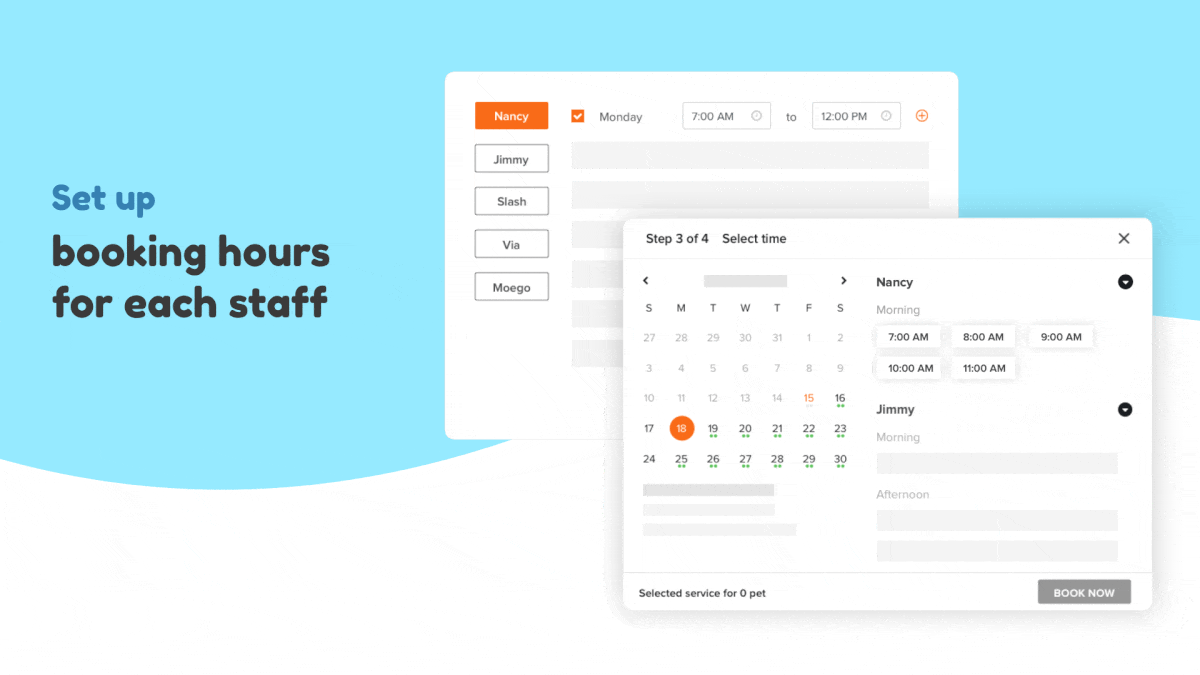 💡 The available time range is set within the staff working hours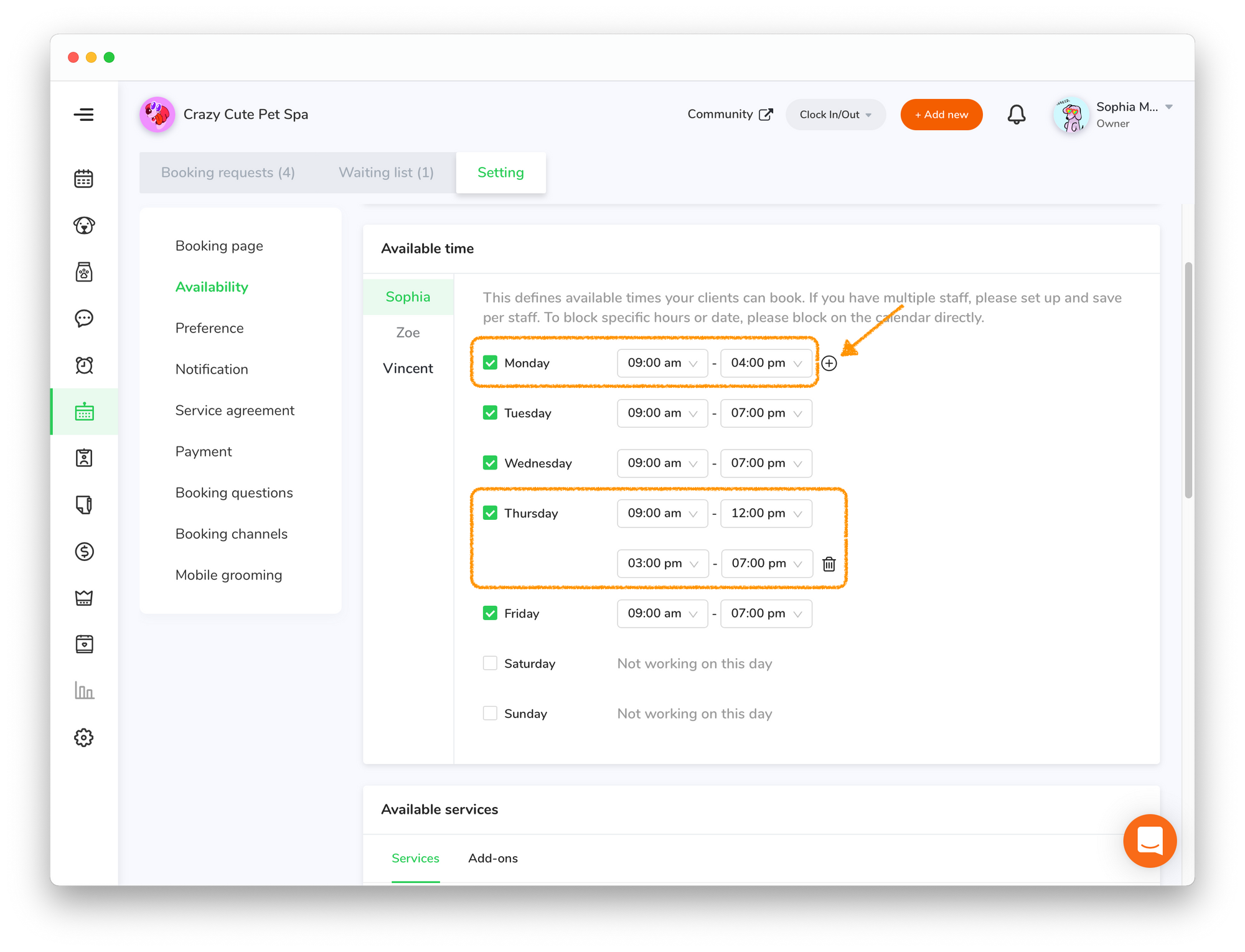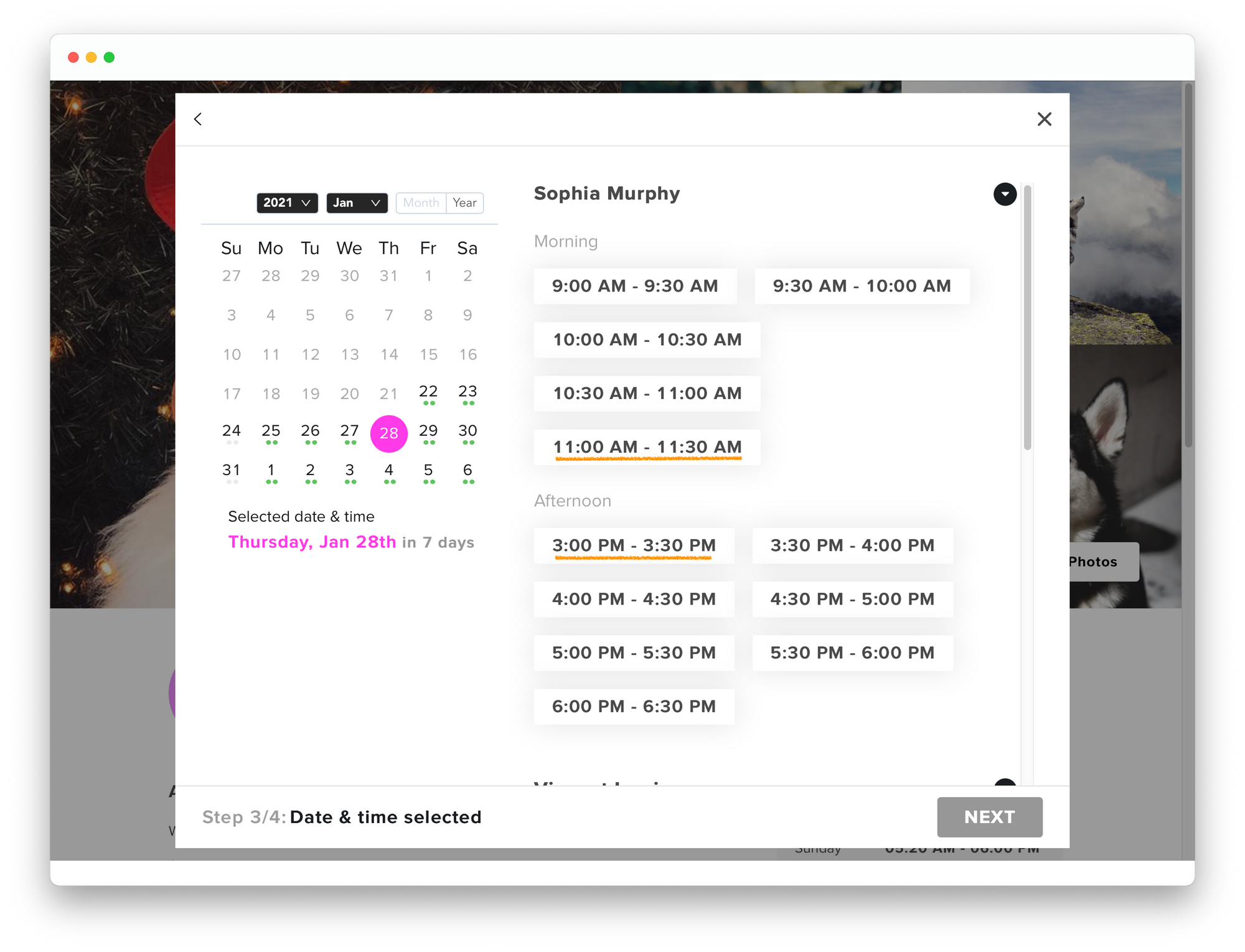 Set up available services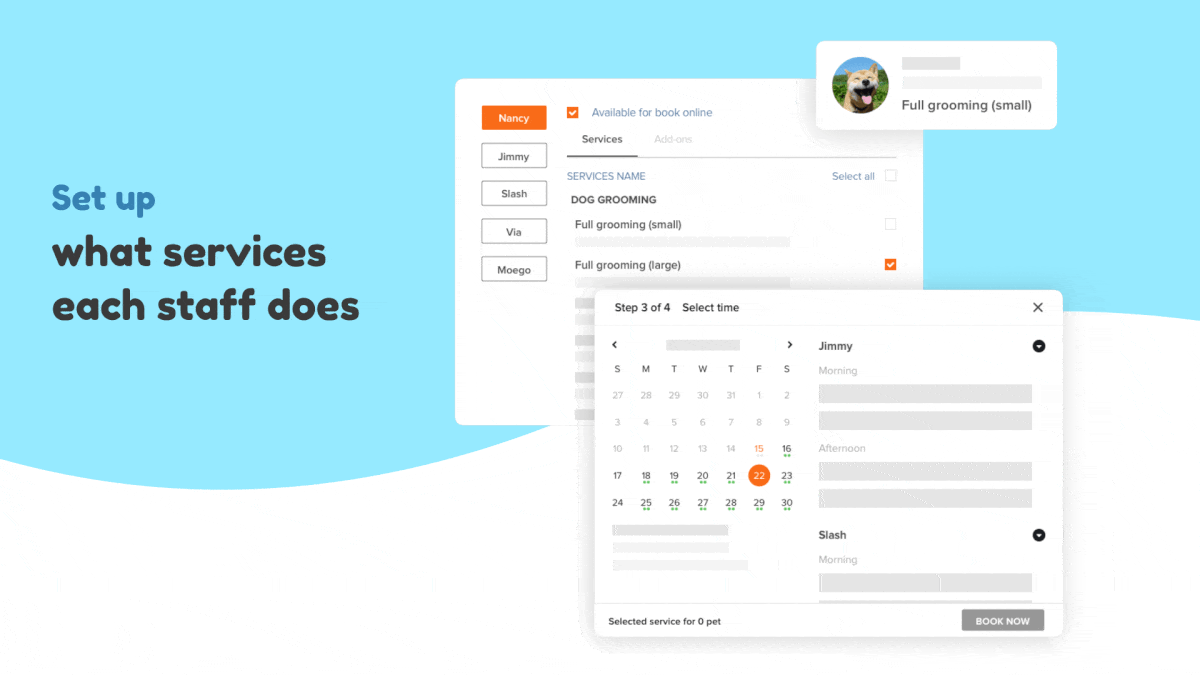 By default, all services are available for online booking.
Available services for online booking. (This service and add-on list are synced from the business main menu, setting > services)
2. Price: There are 4 options of how you want to show your price. You can set up for each service.
Do not show price: price won't be shown to clients
Show fixed service price: fixed price will be shown
Show price with "starting at": There will be "starting at" in front of the price
Show price as "varies": price column will be shown as varies
3. Available staff: if certain staff can only do certain services.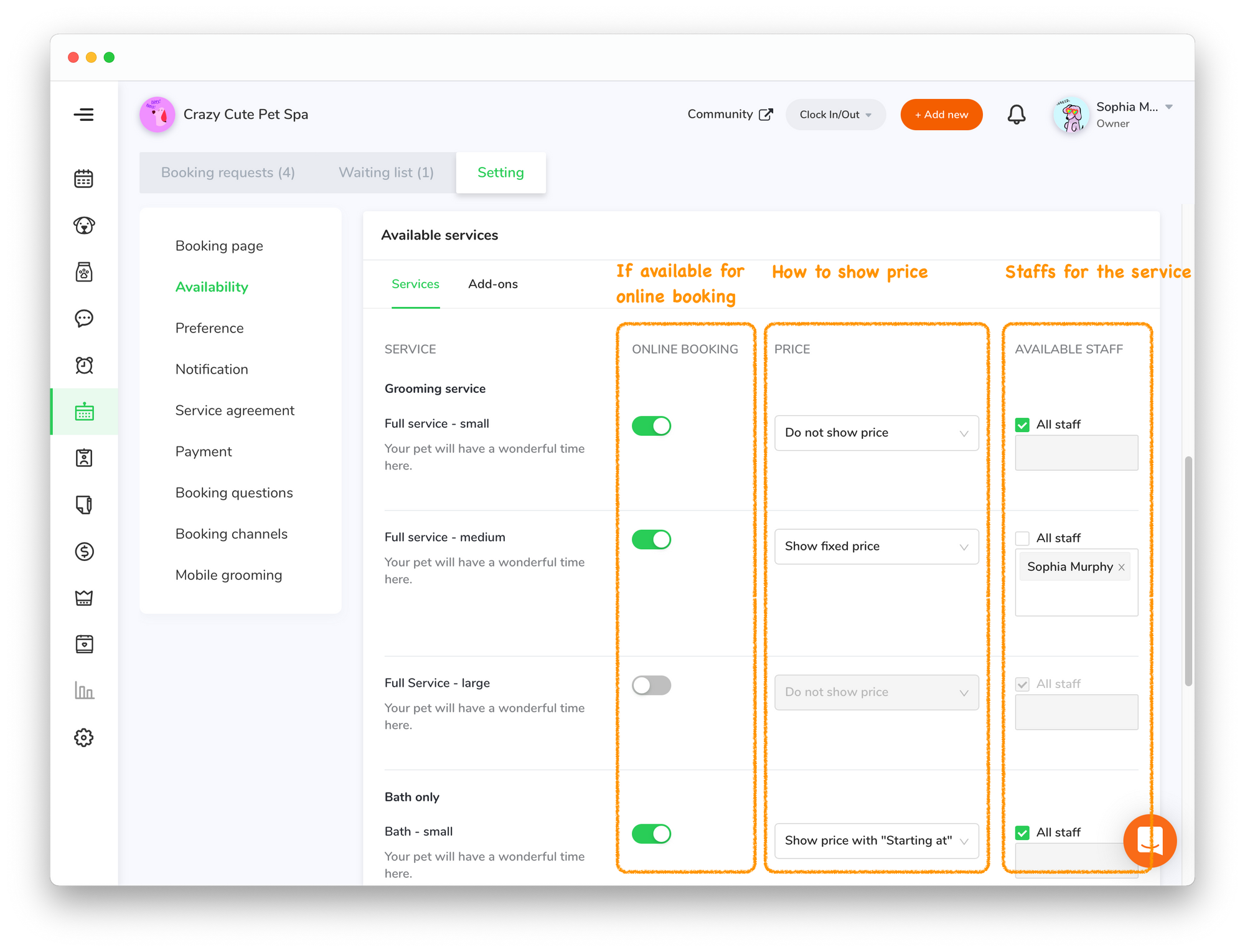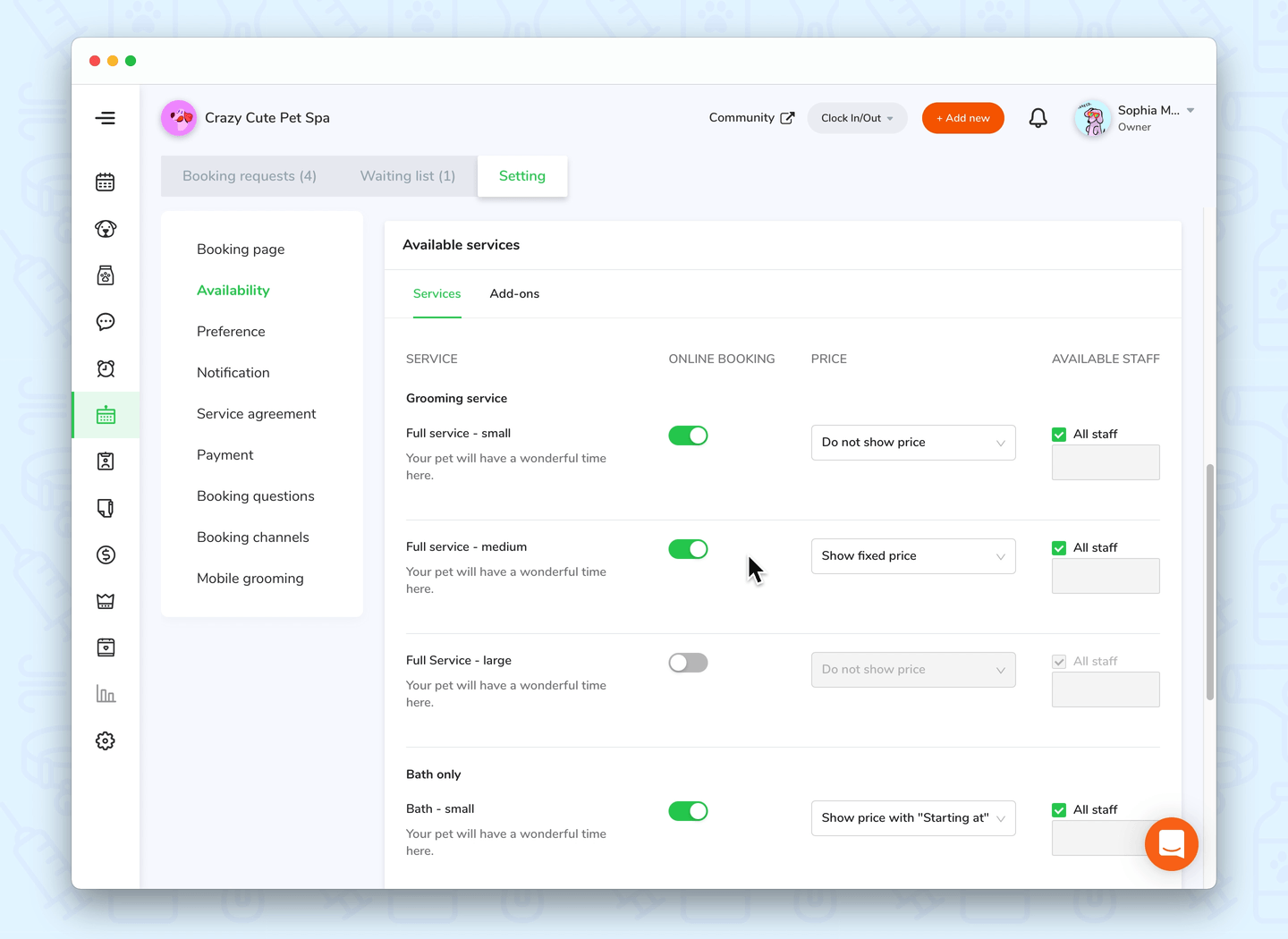 Please note, your client might experience "there is no staff available to this service" if the service is available for online booking, but there is no staff was assigned for that service.
Troubleshooting available time
The online booking available time slots are defined by a set of settings:
Staff available time is not available, or there is no staff for certain services
Closed dates
Closed holiday
Blocked time on the calendar
Existing appointments on the calendar
If you are a mobile groomer and turned on "smart scheduling", the availability will also be defined by your smart scheduling parameter setting, as well as how far the new appointment to your existing appointments
If you are a mobile groomer and turned on "certain area for certain dates", the availability will also be defined by your settings of certain areas for certain dates. If you are not going to a certain area, that date will not be available for your customers to select from