Route Optimization is a useful tool for mobile grooming businesses. Based on the fastest driving time and shortest driving distance, MoeGo App Route Optimization could help you optimize the route for your upcoming appointments!
How to optimize
Open your MoeGo App, go to the day that you want to optimize the route,
From the "map view", choose the staff on-call from the top right.
Click the "magic stick" on the bottom right, the <Optimize> button
Pick a "Start point" and an "End point" of your grooming journey
Click < Next >, the optimized appointment will show up
Click < Save >, the optimized appointment will be saved and rearranged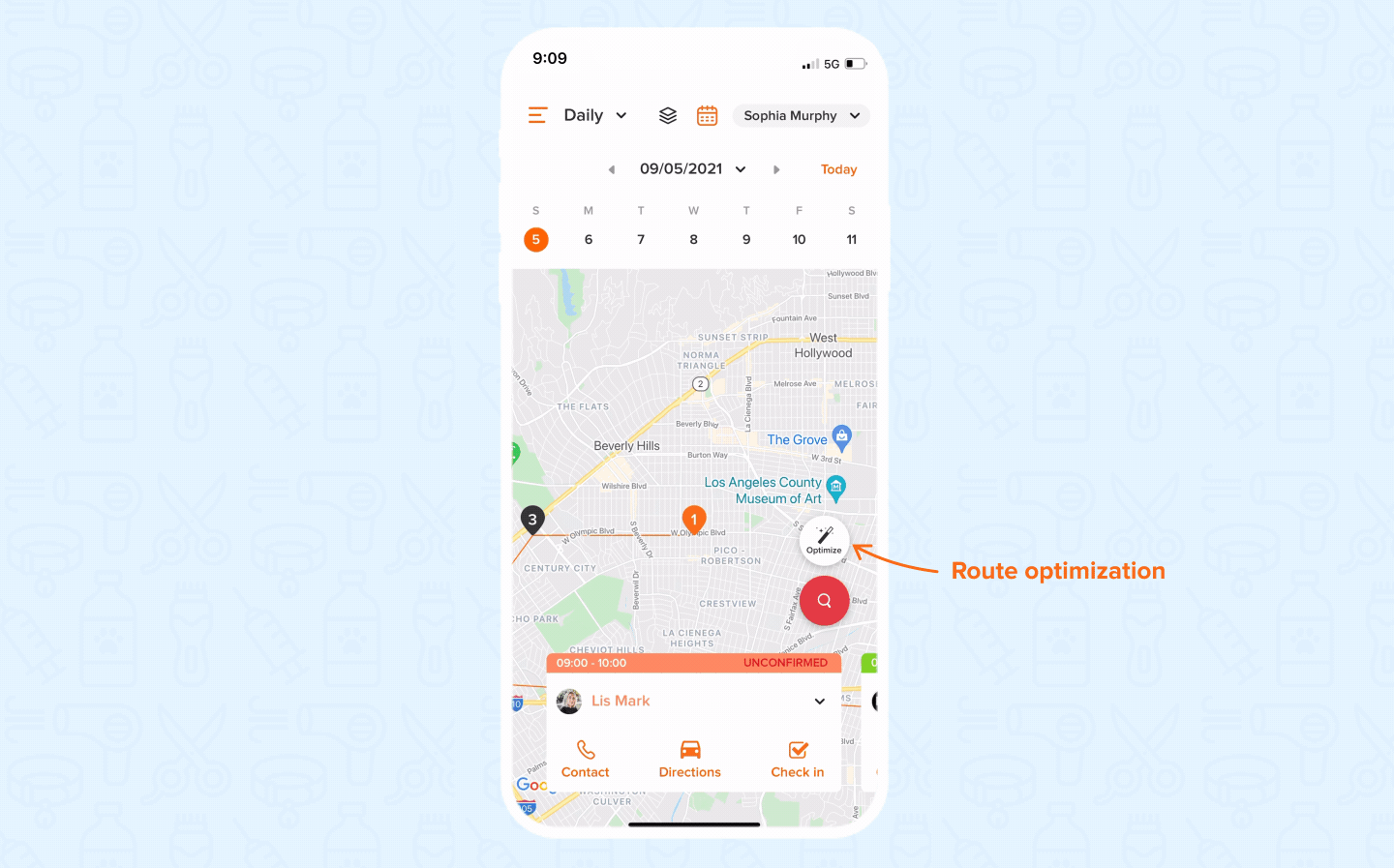 Note: The route optimization feature will optimize and rearrange the appointment list by having the fastest and shortest grooming route.
Edit/adjust appointment time
If you want to adjust your appointments from the optimization result, for instance, add some buffer time between appointments. Before saving the rearranged result:
Click on <Edit>
Drag and drop each appointment to adjust the appointment time.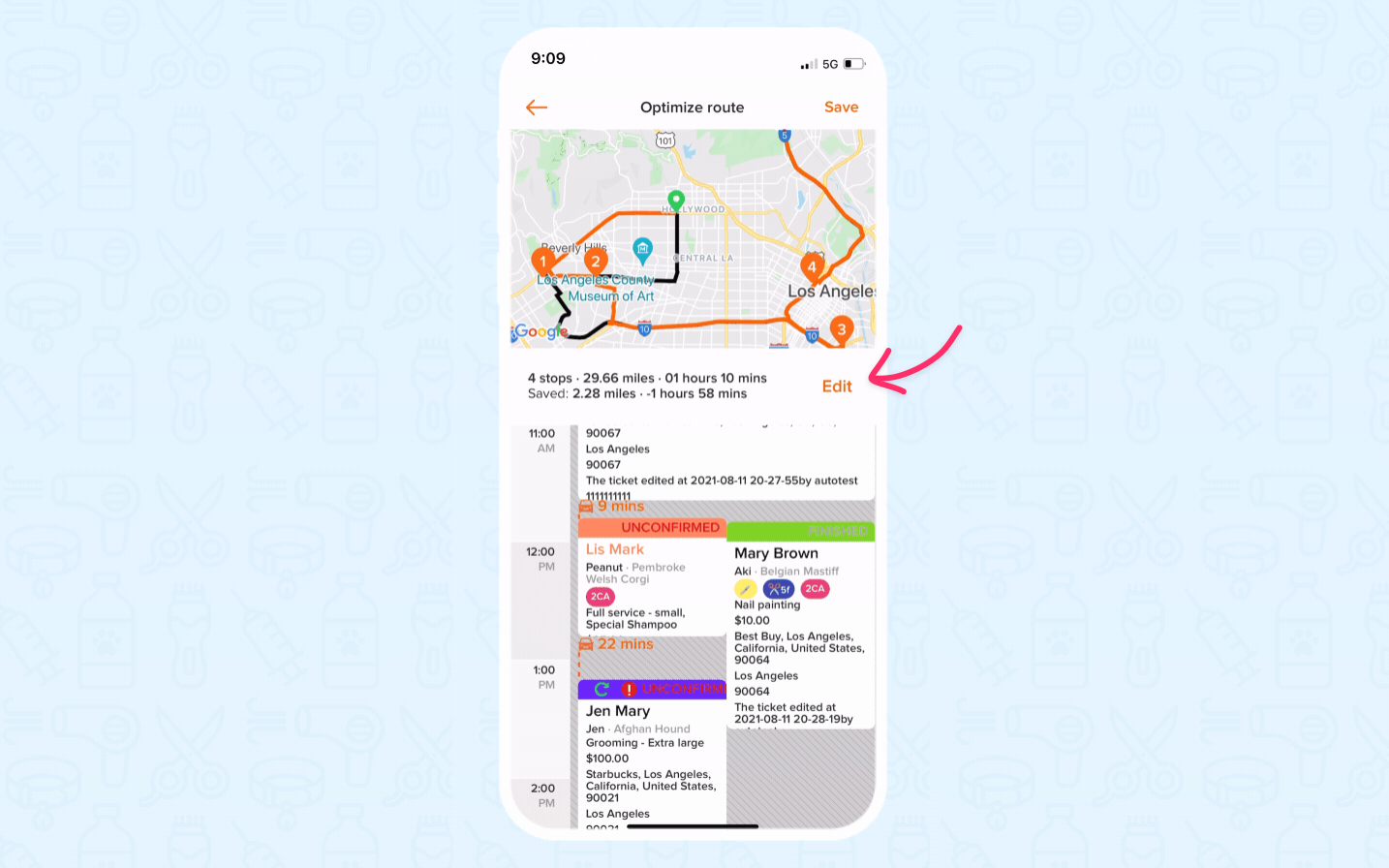 Here is a video guide for Route optimization: